Bangkok As A City of Design
---
Where Local Creativity Joins a World Community
In 2019 UNESCO selected Bangkok to join its Creative Cities Network as a City of Design based on the city's innovative competencies and genuine efforts to use design as an essential tool for urban development.

Bangkok's legacy of design derives from the elegant aesthetics of the Ayutthaya Kingdom as still featured prominently in the traditional designs of the old city areas. External influences have added a richness to this foundation, especially as the education system has incorporated traditional folk wisdom into a more formal study of design. Silpakorn University (established 1943) and its founder, Italian sculptor and father of Thai modern art Corrado Feroci (Silpa Bhirasri), were instrumental in establishing studies in different fields of design, most notably in the Faculty of Decorative Arts (established 1956) which still provides a dynamic force in Bangkok's design industry.

Deliberate, creative design is now seen in a plethora of popular local products and the renowned fashion and advertising industries. Architectural, landscape, and urban design are vibrantly expanding fields led by a new generation of designers with a strong drive to make the city more livable, inclusive, and sustainable. Designers supplement the creativity and adaptability of local residents as they solve daily problems and drive the city forward.

www.bangkokcityofdesign.com
Designing Bangkok

As the capital of Thailand, Bangkok has always been a melting pot of people of various ethnicities. The city is rich in cultural capital and home to distinctive art, architecture and design, attracting more than 20 million travelers from all over the world per year.

Design is not only about aesthetic or beauty we perceive, but also central to Bangkok's development, from urban planning in the early days of the Rattanakosin era to the formation of a national identity. To this day, design remains important in a number of ways, including in the expansion of mass transit, the redevelopment and rehabilitation of the Rattanakosin Island/Old Town and the expansion of Suvarnabhumi Airport to make Bangkok a regional hub connecting ASEAN to the world – all of these are economic activities driven by design.

Thanks to their adaptive attitude, as reflected in their lifestyle and the city's design, and their cognitive resilience, Bangkokians are well prepared to handle any problem that arises. Bangkok is therefore capable of adjusting itself to new developments, an essential factor in handling challenges in the 21st century, the age of uncertainty.

Bangkok has an infrastructure conducive to the growth of creative enterprises. The city boasts cultural diversity and a high level of design literacy. Public learning opportunities are plenty and design events – held by both government and private sectors – occur all year round. This is why the city is known and recognized as the creative hub of ASEAN.

Designing image

Design plays a central role in urban development and the enhancement of living standards. The football pitches in Klong Toey's slums are an example of how design can be used to increase quality of life in the densely populated areas. The fact that they earned a spot in Time Magazine's list of "25 Best Inventions of 2016" shows that design can be used to create a good image for Bangkok.

Design events are held throughout the year in Bangkok – a testament to the strength of Thailand's design industry. Bangkok Design Week is one of the major events that have impacts on various other sectors, such as tourism, retail and hospitality. The festival brings about collaboration between public and private sectors and drives the economy as it attracts more than 400,000 visitors. Most importantly, the event makes Bangkok known to the world as a design metropolis.
Designing communities

A high concentration of designers residing in Bangkok led to the emergence of creative districts, where design is employed to further cultural heritage, bring old neighborhoods back to life and strengthen communities, while at the same time creating new businesses and economic value.

The coming together of designers also helped address some of the problems in their city or neighborhood. An example of these is the redesign of bus stop signage by a small group known as Mayday, one of the design works aimed at improving the lives of city dwellers which was showcased in Bangkok Design Week 2018. The idea was subsequently adopted by Bangkok Metropolitan Administration (BMA), in its efforts to improve the public transit systems. This is an example of urban development via design as well as a demonstration of Bangkok's creative and design potential.
Designing wealth

The strength of Bangkok's design industry is linked to the foundation of Thailand's economy. It generates employment and income for local communities nationwide, thereby contributing to wealth distribution and reducing income inequality.

Due to the city's potential in terms of economic capital, cultural capital and human capital as well as historical heritage and contemporary lifestyles, all of which provide ripe conditions for design development, Bangkok has been designated by UNESCO as a "Creative City of Design."

Cultural & Design Infrastructures
---
Meseum & Galleries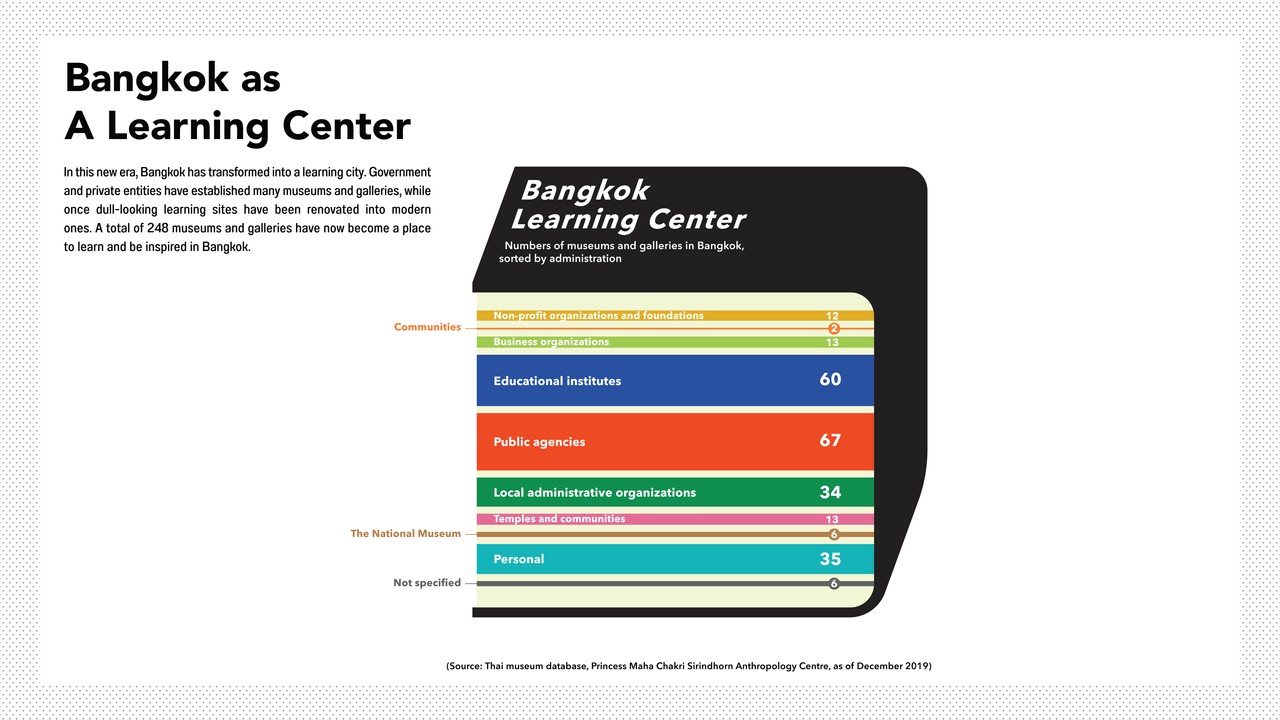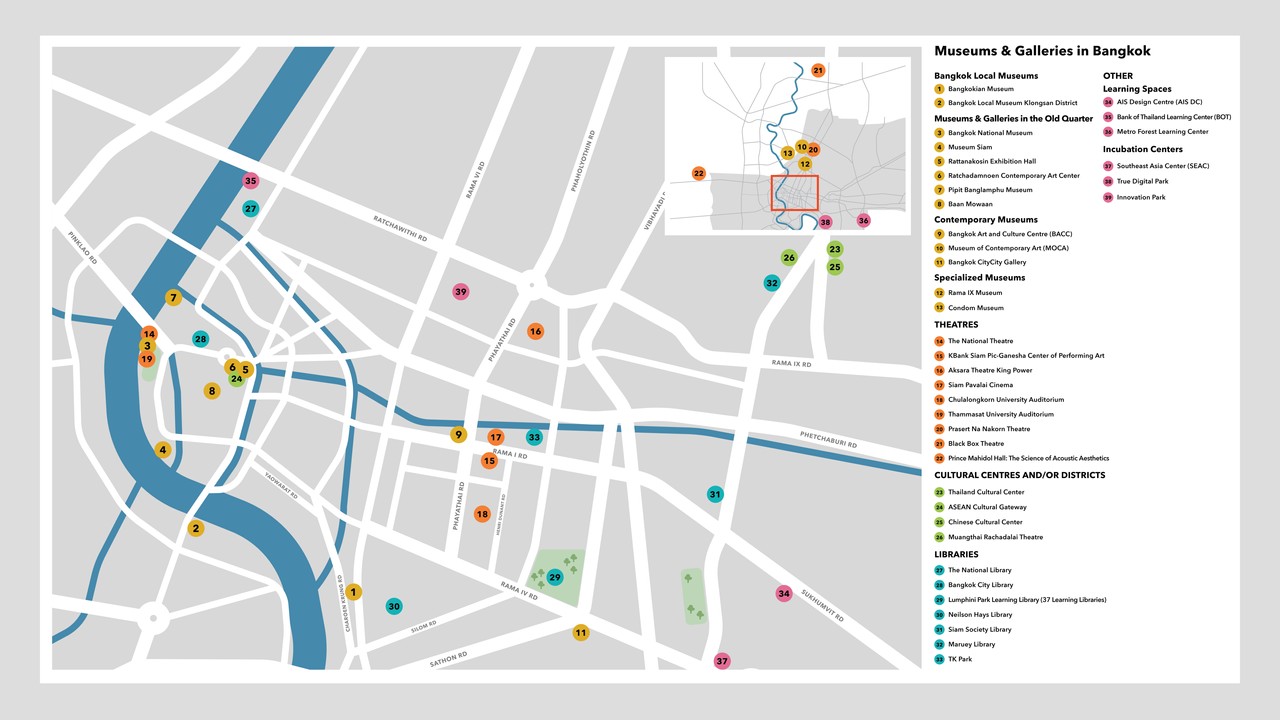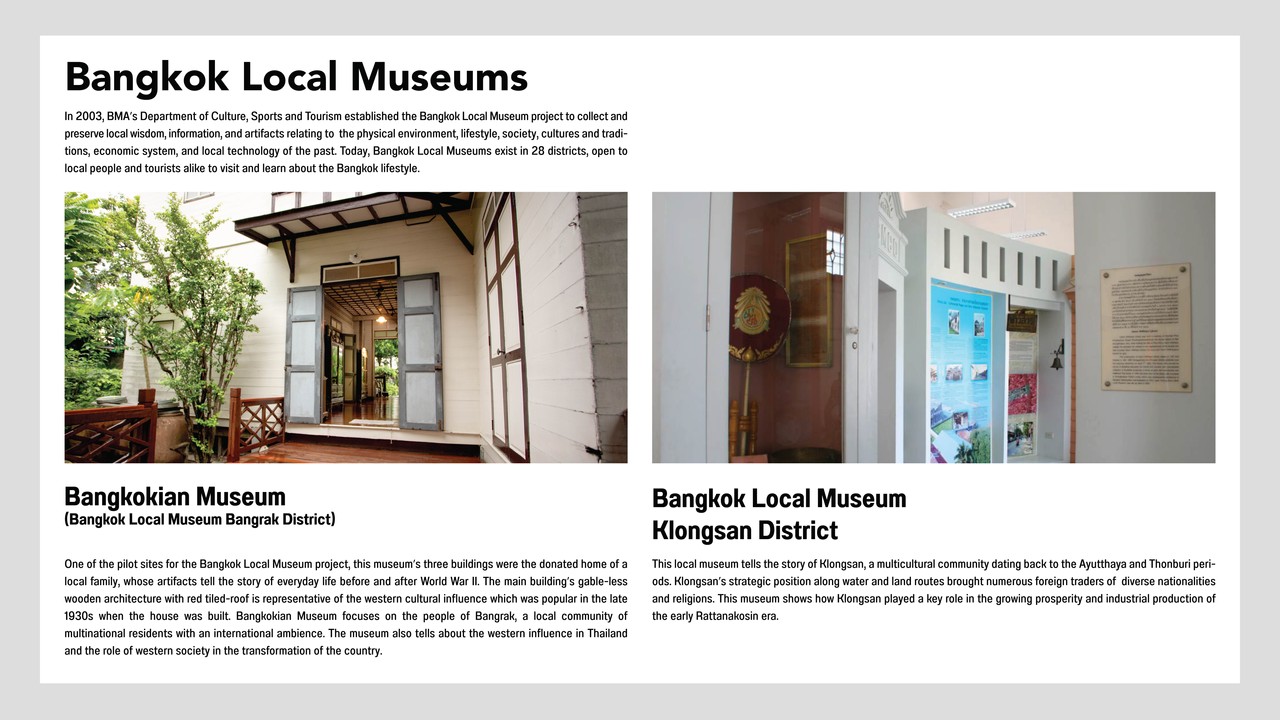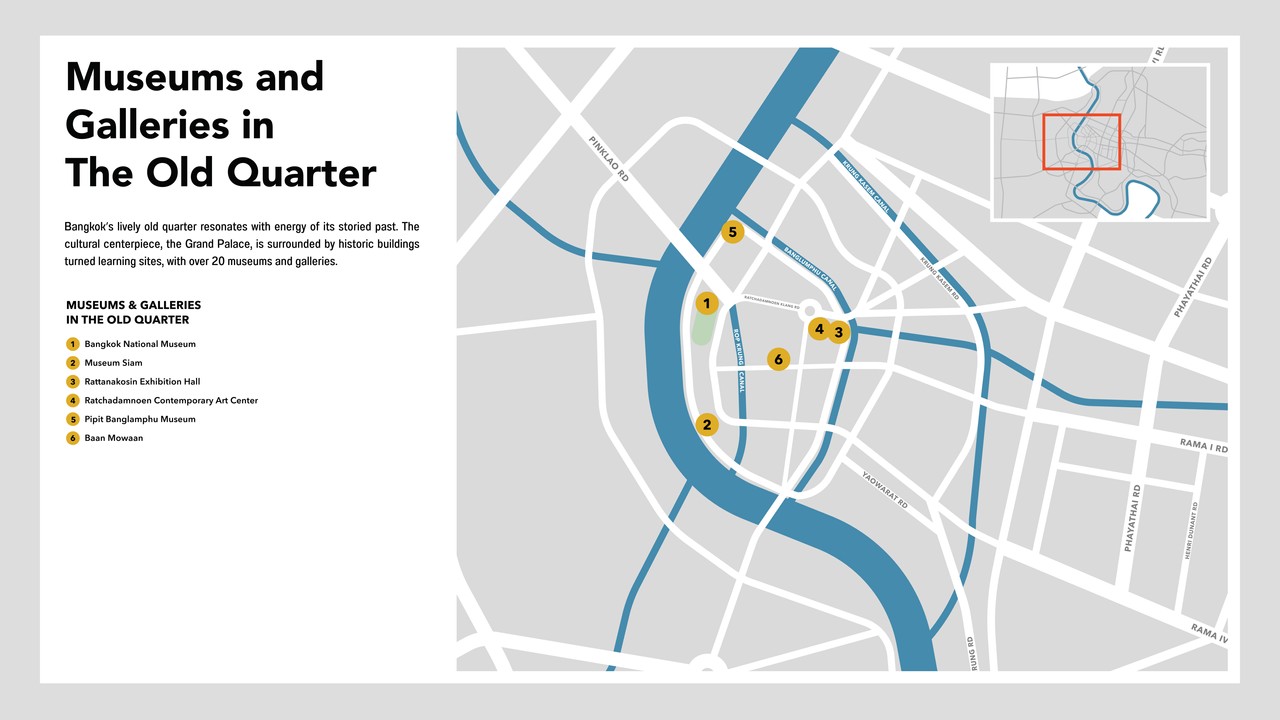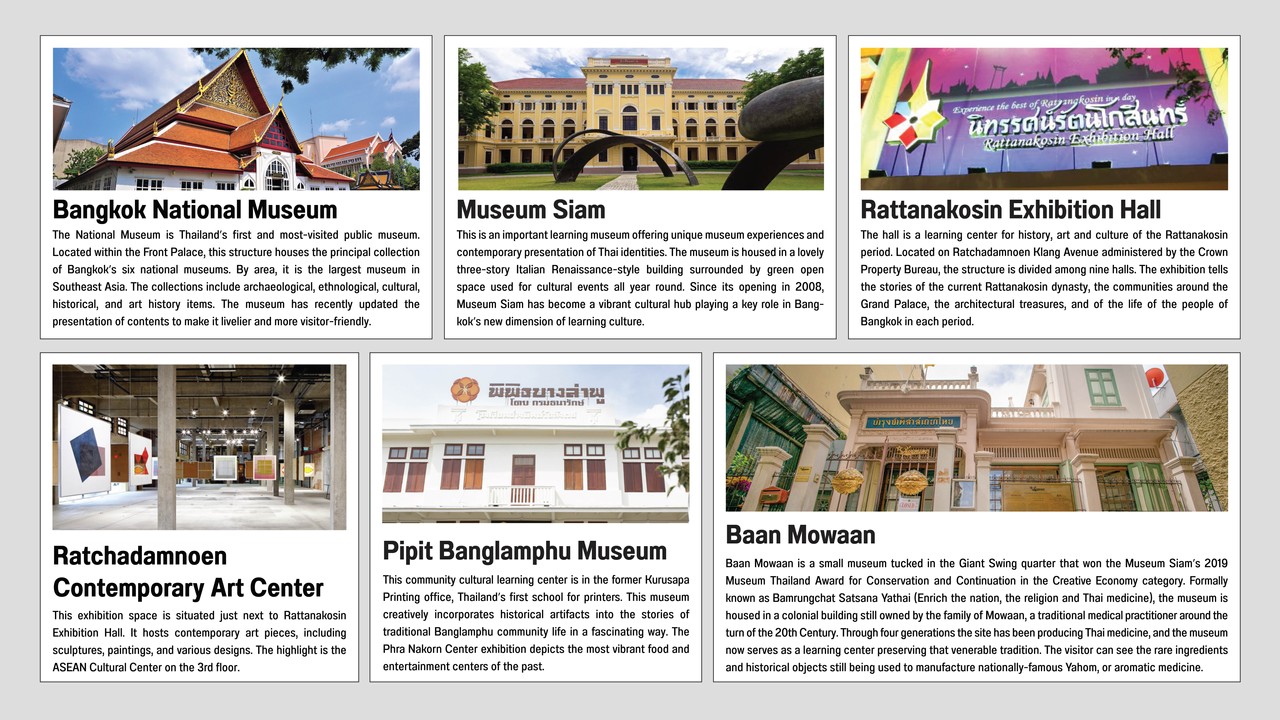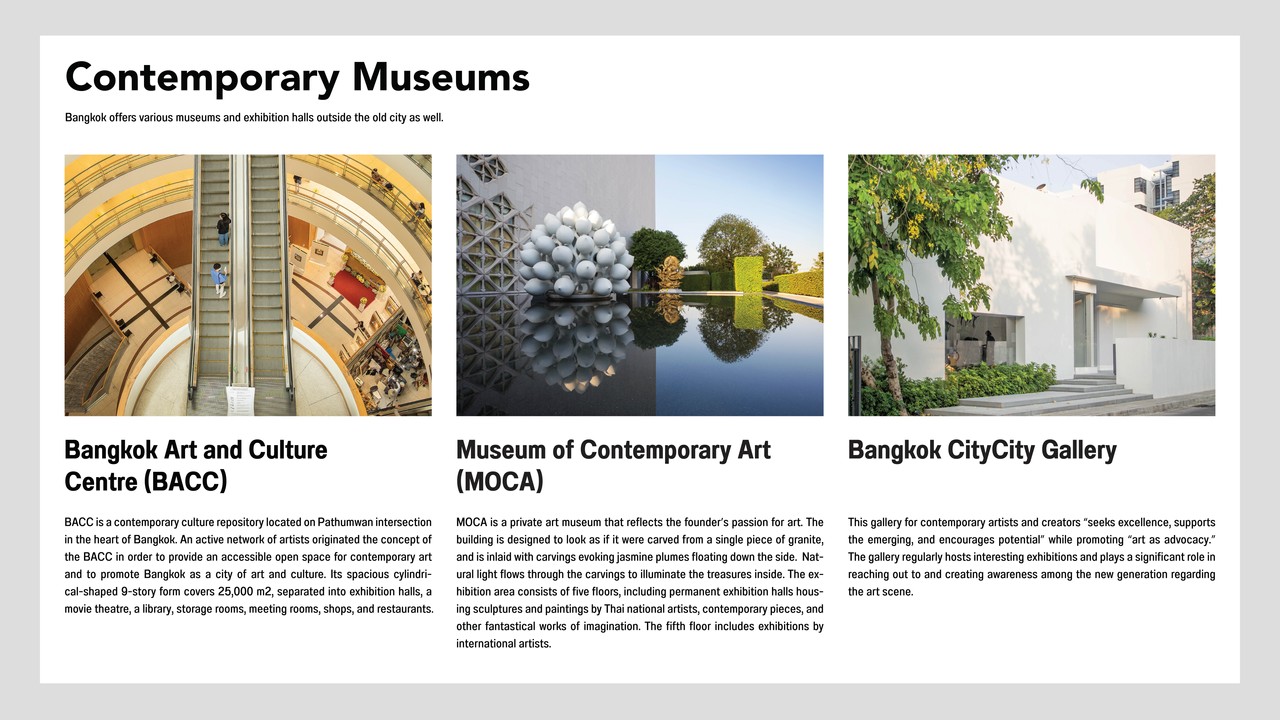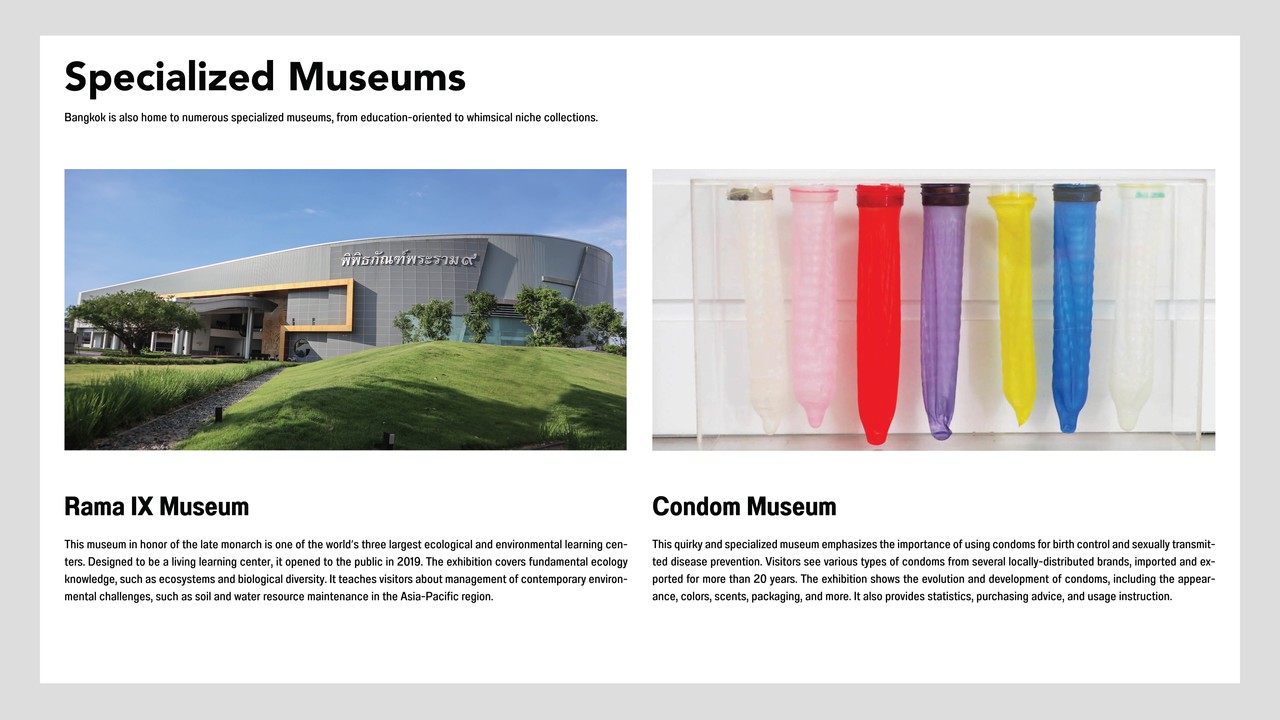 Theatres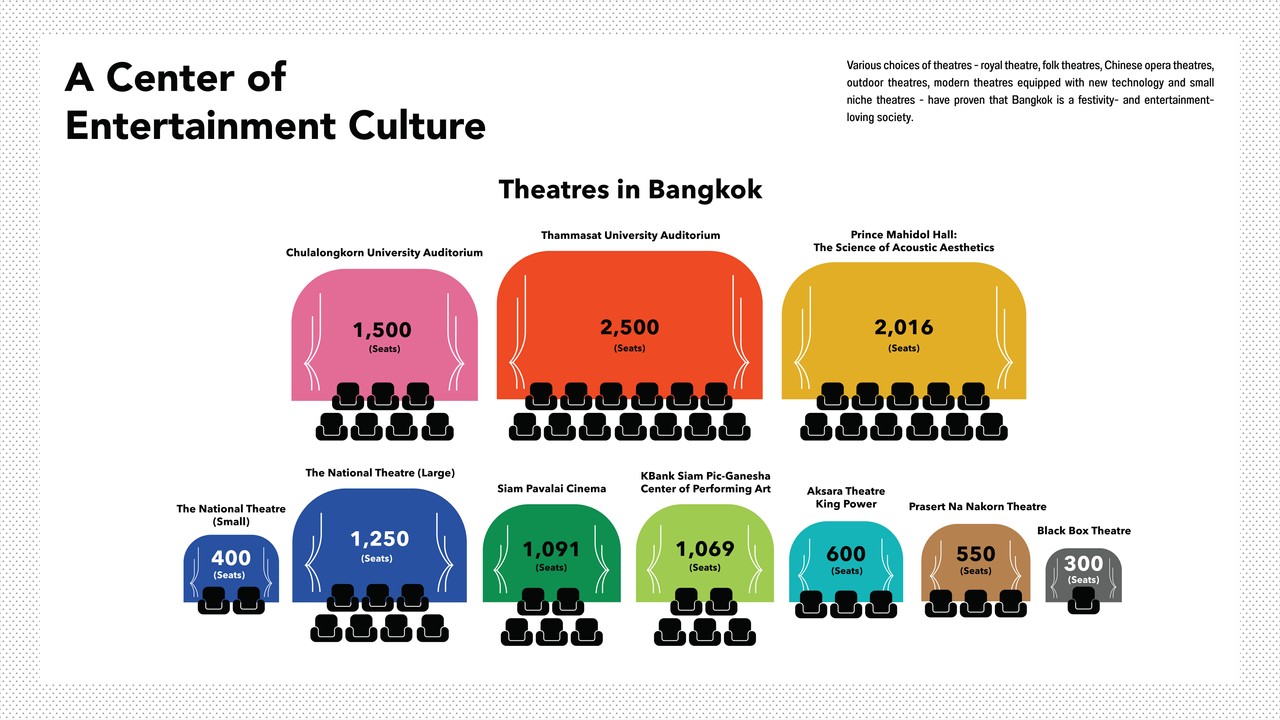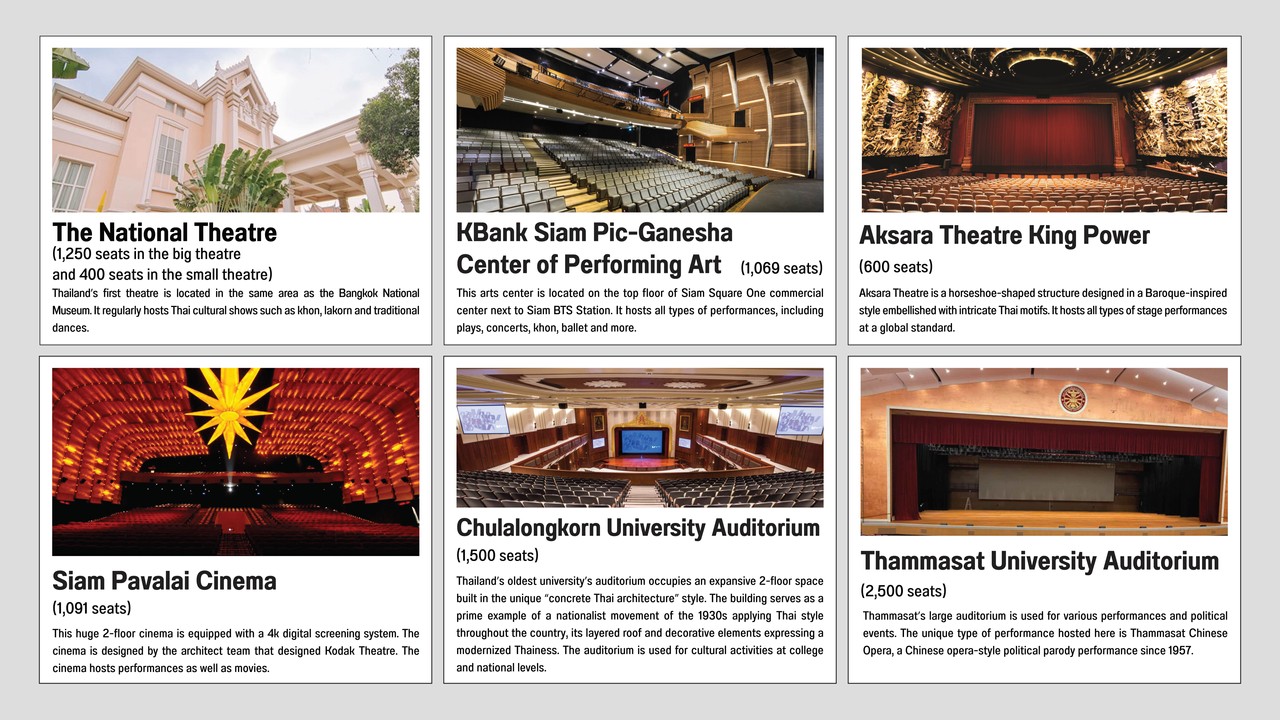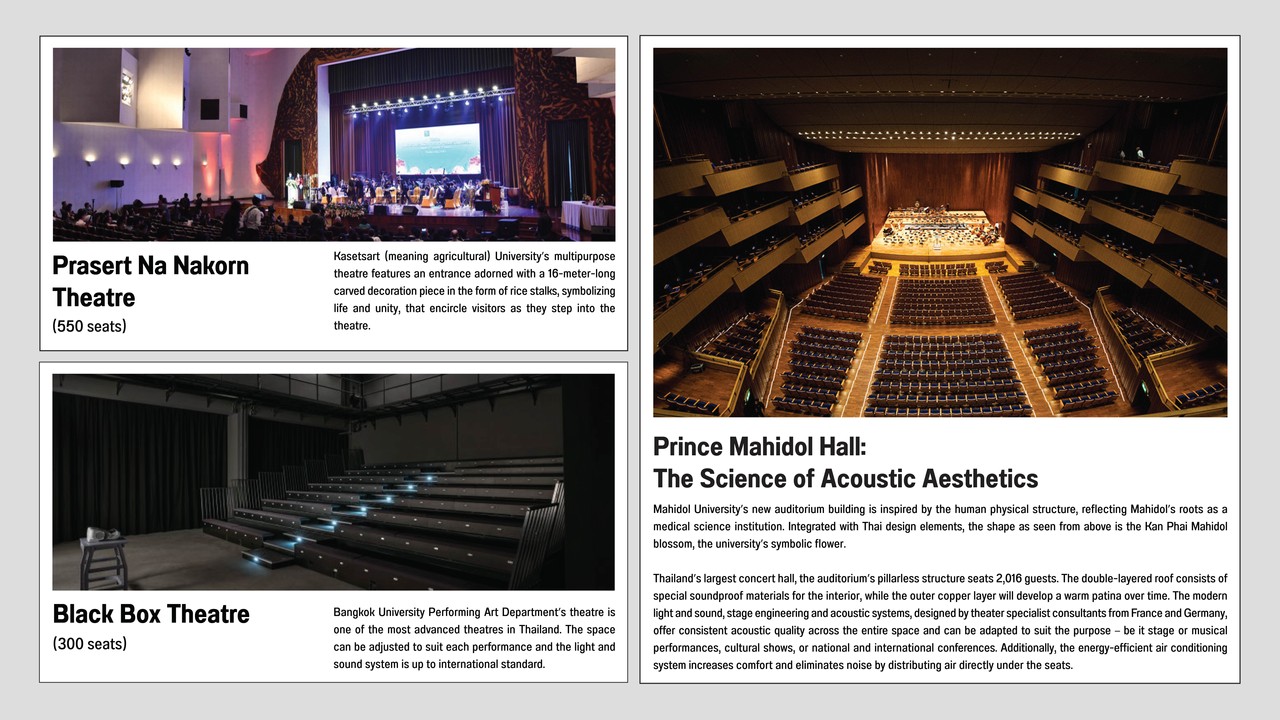 Cutural Centers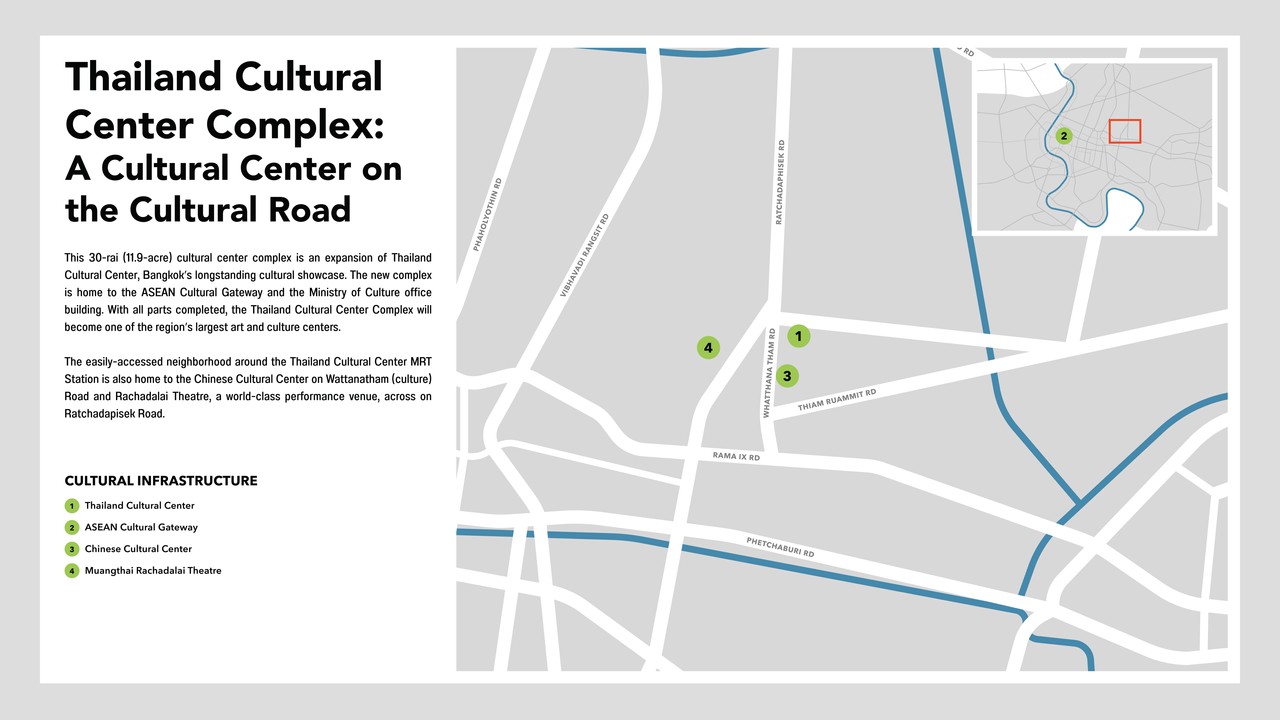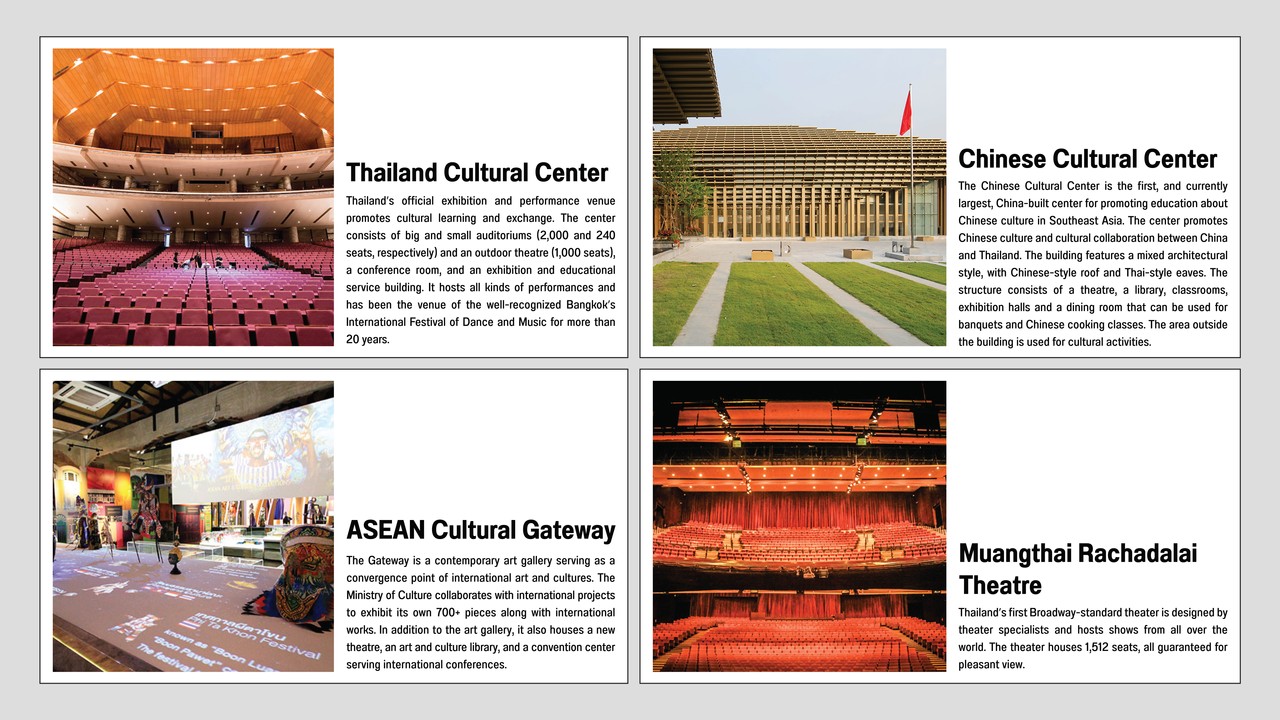 Libraries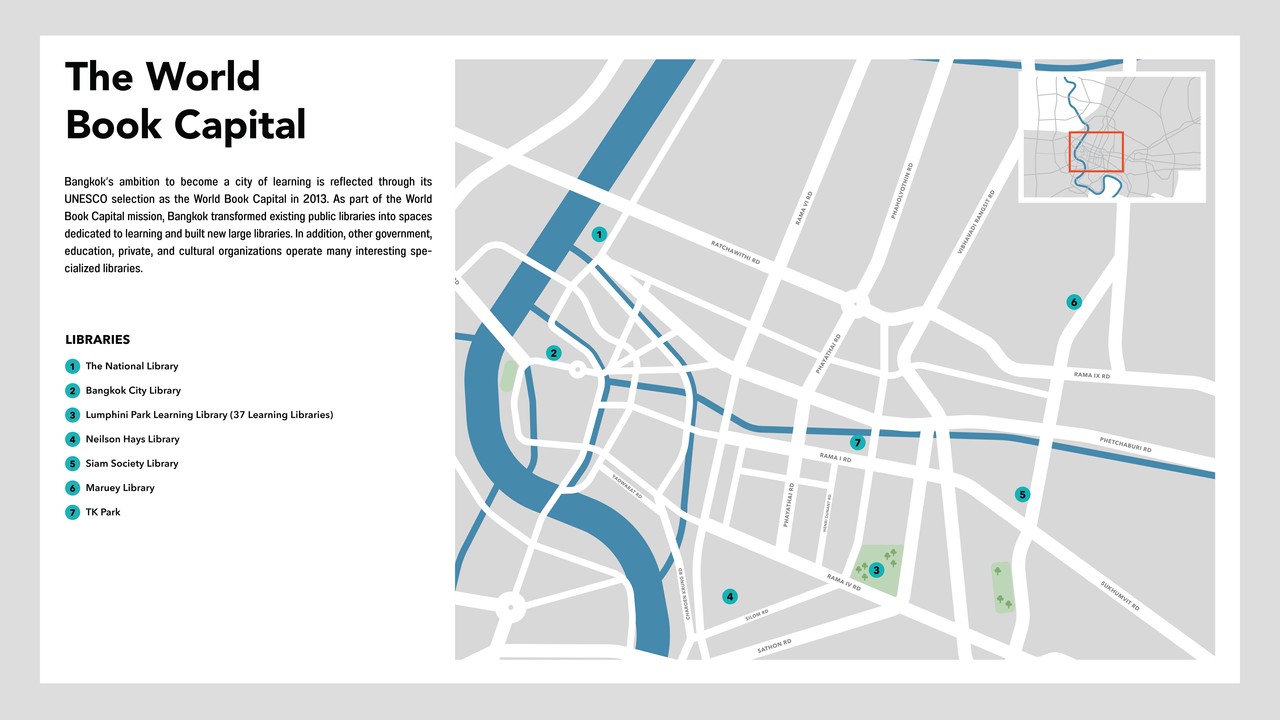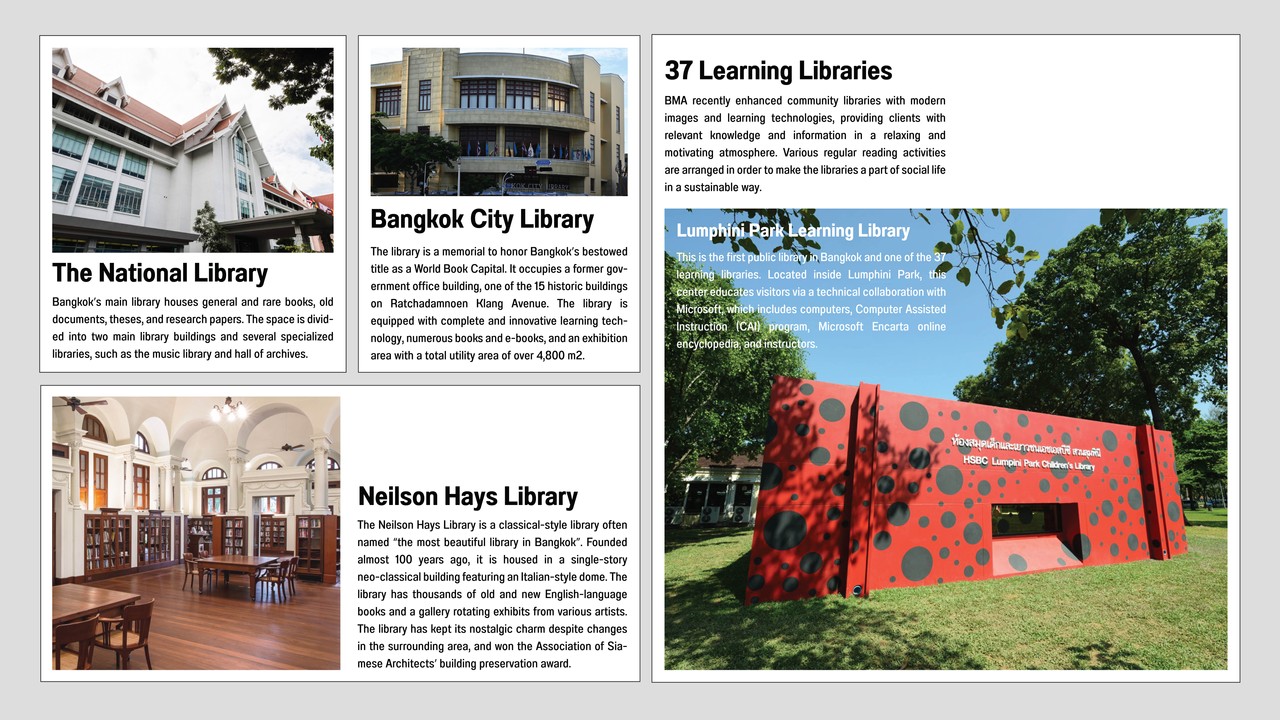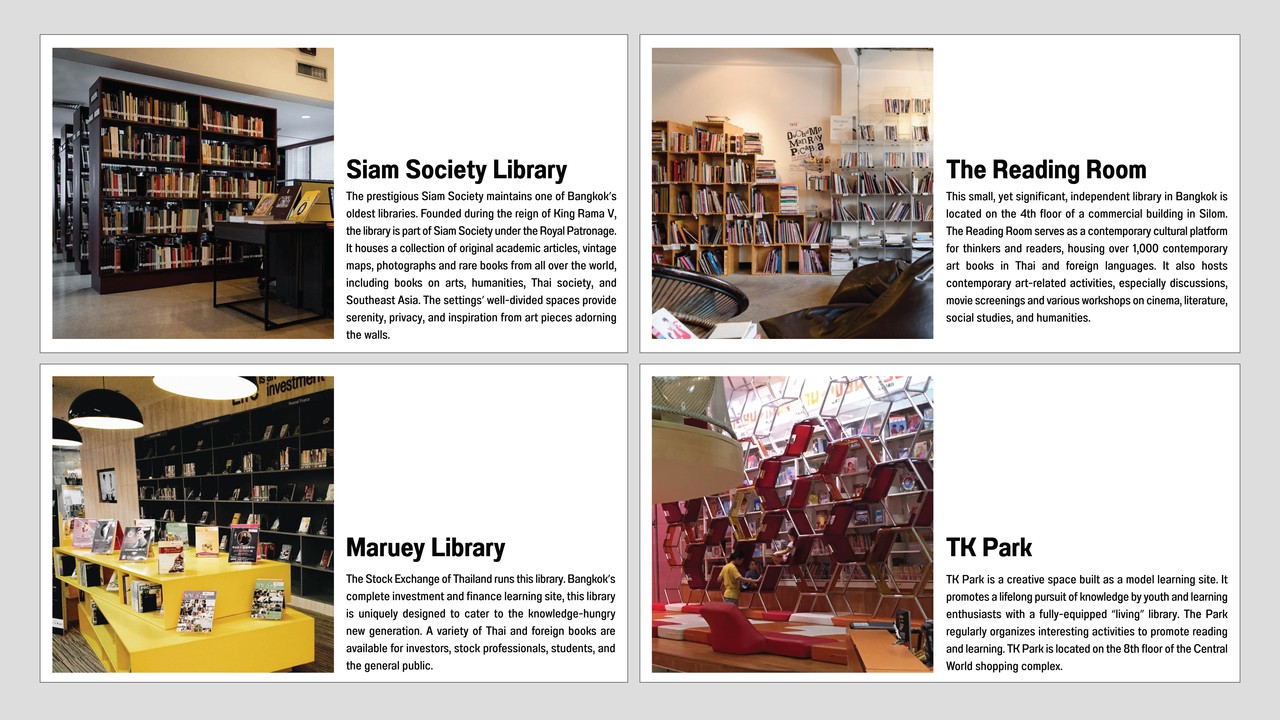 Learning Spaces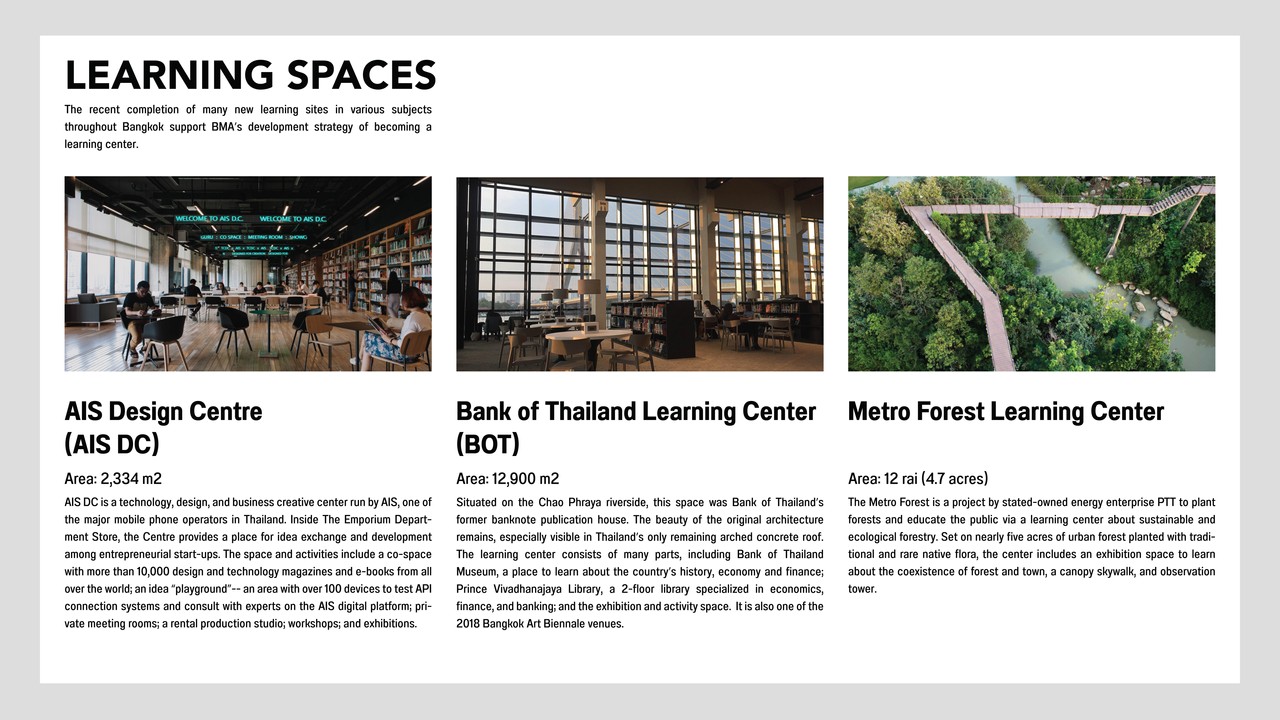 Incubation Centers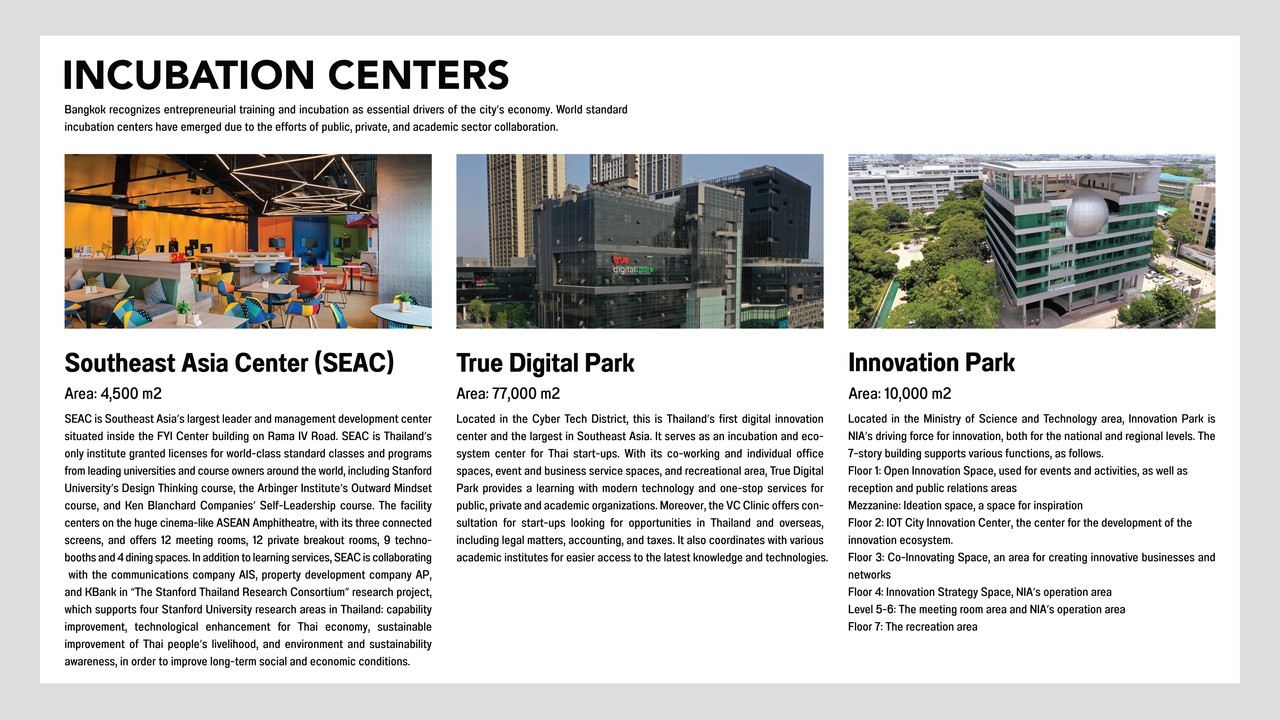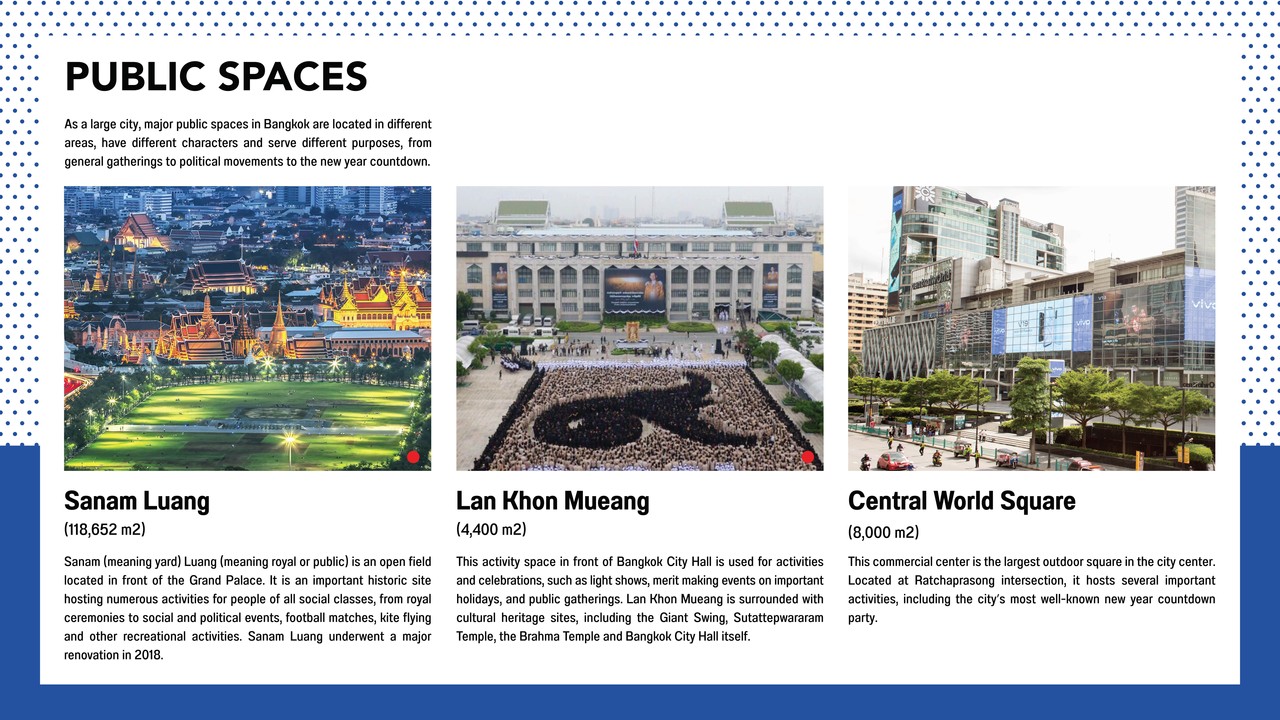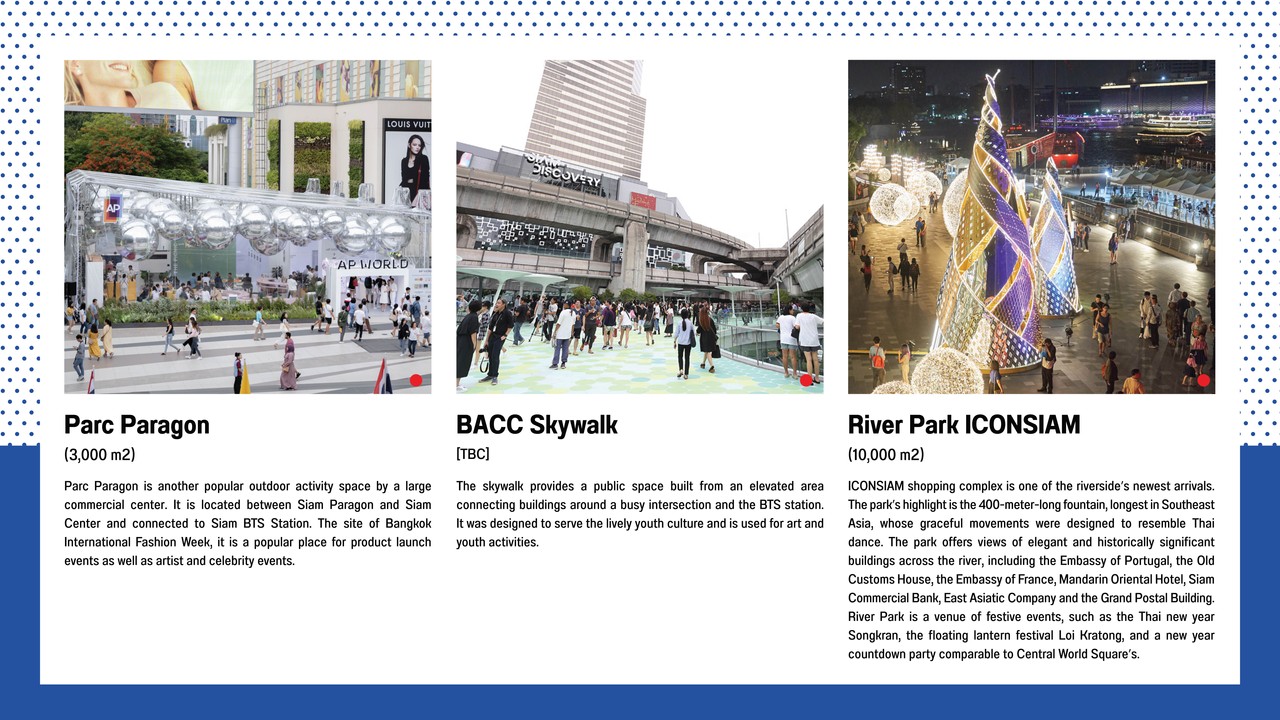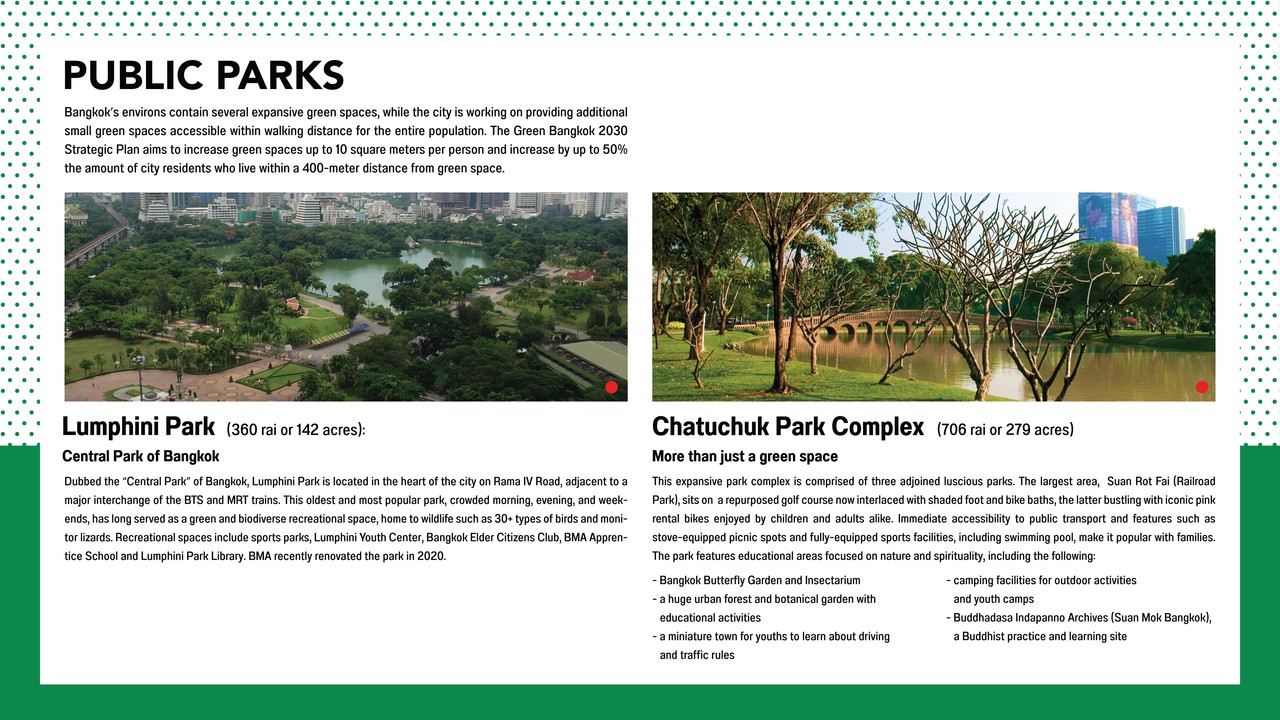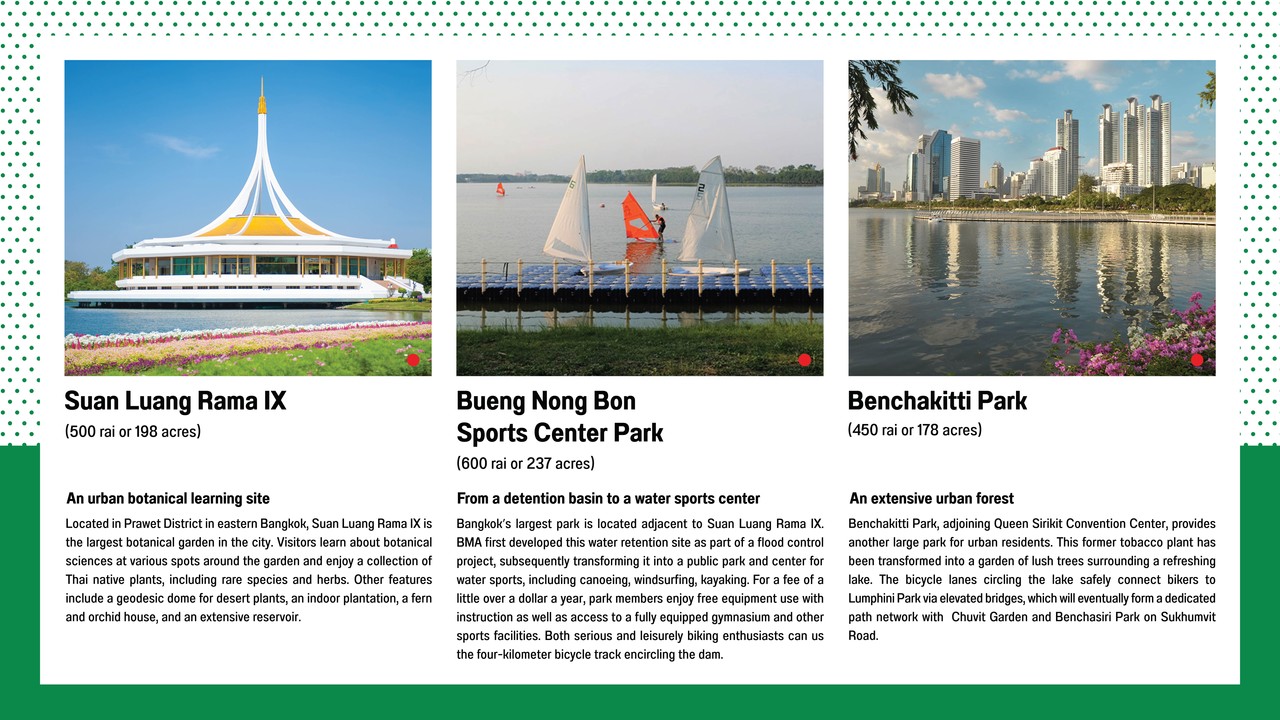 Creative & Design Districts
---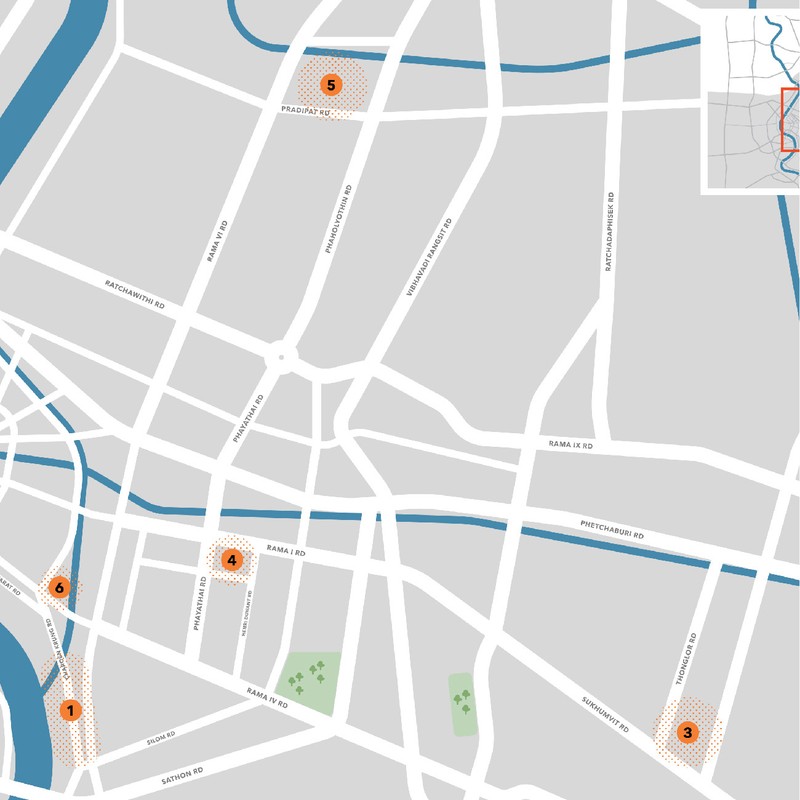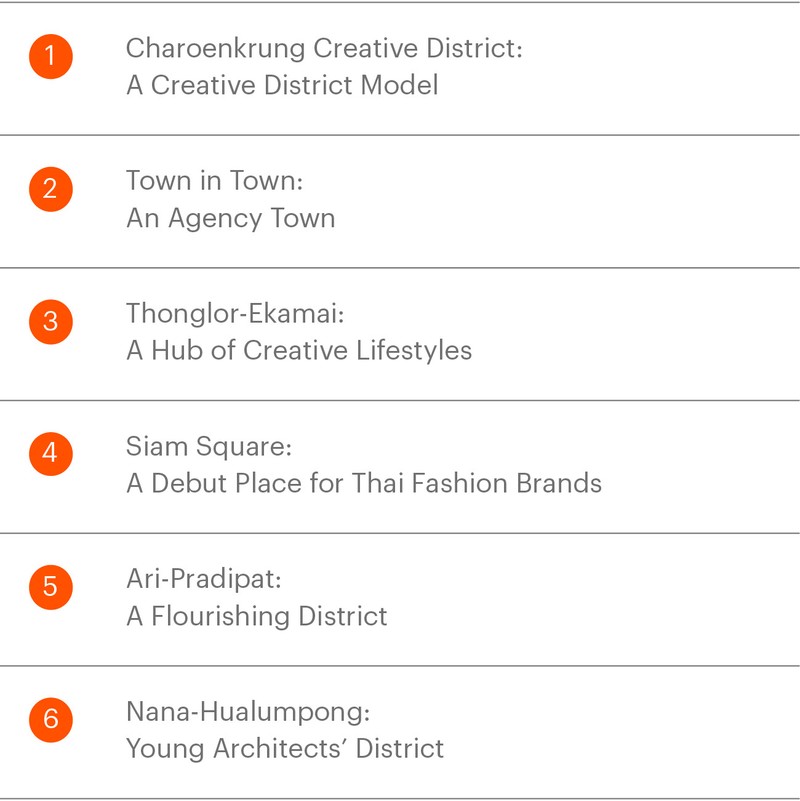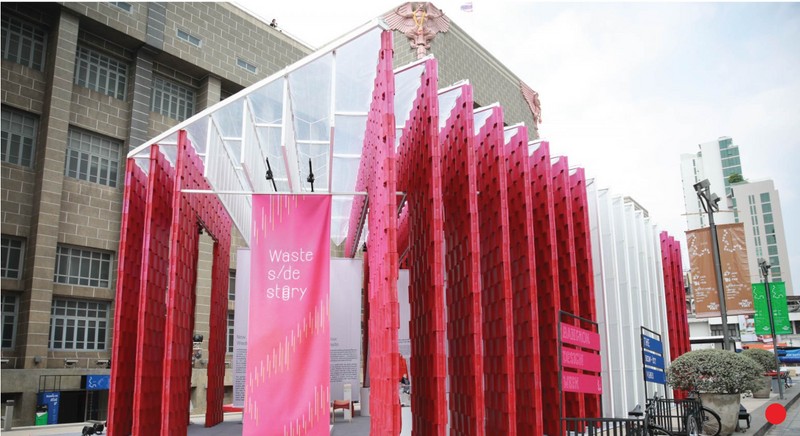 1


Charoenkrung Creative District:
A Creative District Model

A proposal to move the TCDC from a high-end mall to the historic Grand Postal Building sparked new interest in Charoenkrung neighborhood, one of the most culturally diverse areas in Bangkok on the east side of Chao Phraya River. Home to embassies and stately grand hotels along Bangkok's first road, the area is in the middle of a renaissance to reclaim its glory days as the center of Bangkok's modernization. Government and private collaboration efforts are developing this district into a model creative district (reference Question 40).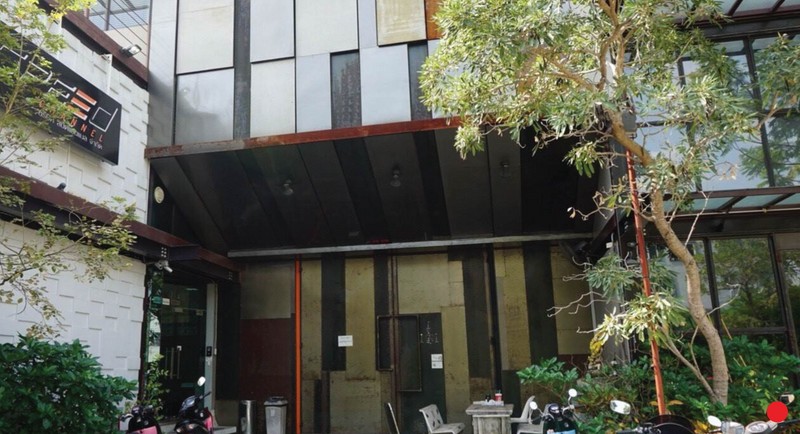 2


Town in Town:
An Agency Town

Bangkok's nucleus of the local advertising and film industry, Town in Town is a large complex built in 1989. After the 1997 financial crisis, the residential buildings were converted into modern home offices, which attracted agencies and studios due to affordable prices. The complex abuts a major expressway and is accessible to nearby popular business and entertainment districts.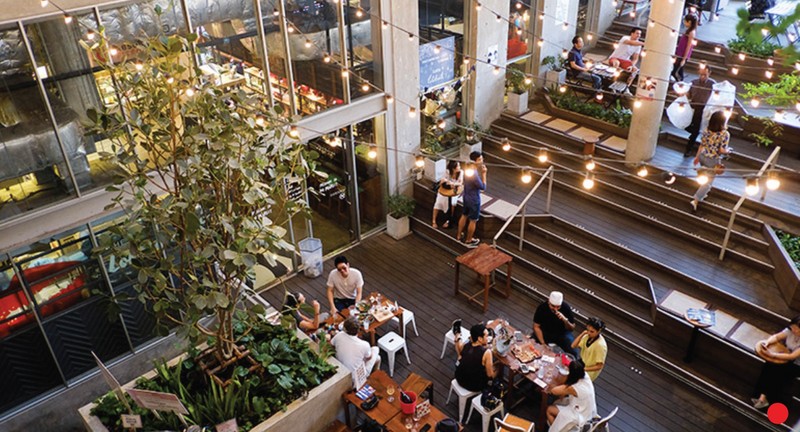 3


Thonglor-Ekamai:
A Hub of Creative Lifestyle

Thonglor-Ekamai is a major lifestyle center where creative professionals gather, including architects, graphic designers, furniture designers, artists, photographers, make-up artists, hair stylists and more. They form a network to share resources, reduce costs and collaborate in proactive marketing strategies in various creative businesses such as design studios, architectural firms and design companies.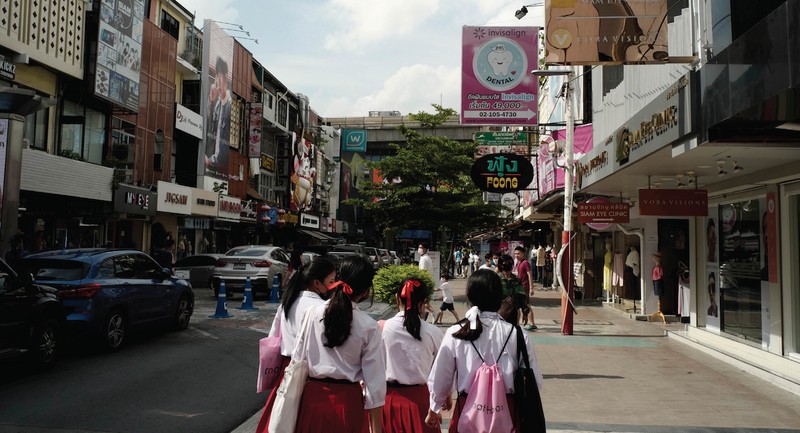 4


Siam Square:
A Debut Place for Thai Fashion Brands

Siam Square fosters a vibrant youth culture based on its proximity to Chulalongkorn University and several other prominent schools and tutoring businesses. Over the past several decades emerging fashion designers, many of them new graduates with daring tastes, launched their businesses here. Brands, including legendary Greyhound and Soda, or younger brands like ISSUE, Kloset, It's Happened to be a Closet, and Heidi's Secret, have thrived and become the pillar of the Thai fashion industry. The combination of new trends, entertainment, open spaces, and easy access has made Siam Square a lively and prosperous area.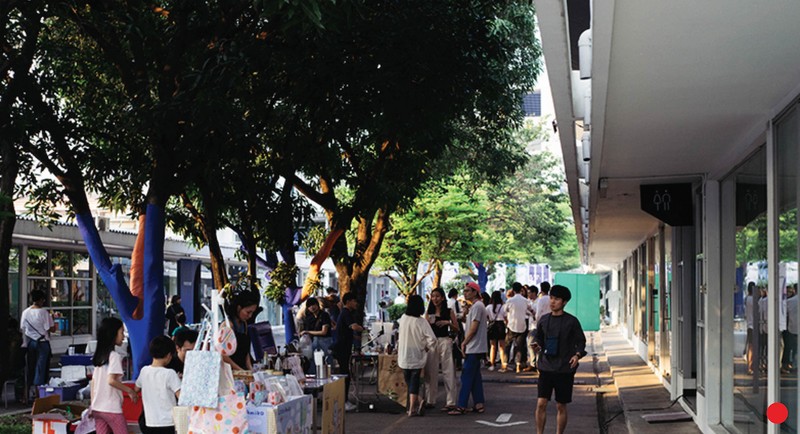 5


Ari-Pradipat:
A Flourishing District

Ari-Pradipat is a popular neighborhood for creative minds, especially Pradipat 17 Alley, home to 33 Space, a "love motel"-turned-rental office for designers and software developers. The complex is designed to facilitate co-working, with a common canteen, a parking lot, cleaning services and 24-hour security. The lively Pradipat food street adds to the vibrant working life and its potential to thrive.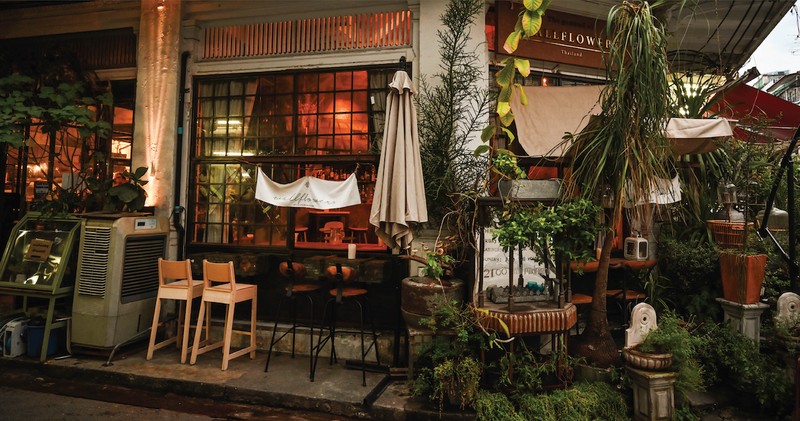 6


Nana-Hualumpong:
Young Architect's District

This old quarter has become a new creative district in town that attracts tourists, designers, architectural firms, and galleries. The unique Sino-Portuguese commercial buildings in Nana Alley are almost a hundred years old and were once residences of Thai, Chinese, and Indian folks, exemplifying Bangkok's charming multicultural environment. The major transportation node Hualumpong Station makes it easy to get around, and reasonably priced restaurants, coffee shops and bars make it an affordable neighborhood for working and living. It is home to the famous Thep Bar, where one can relax with native ingredient cocktails listening to live traditional Thai music.

Craftsmen and Material Districts
---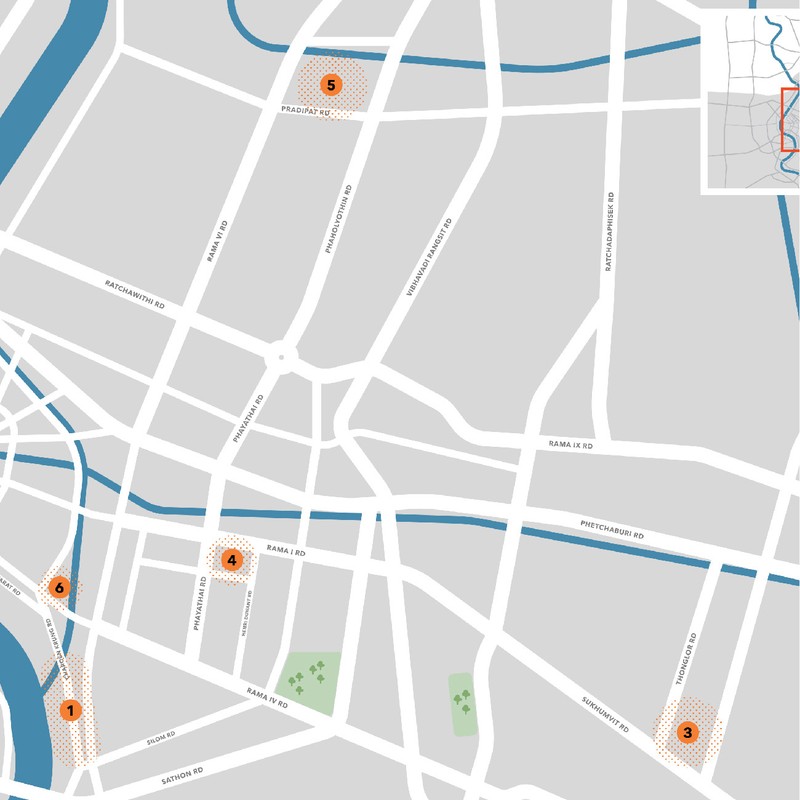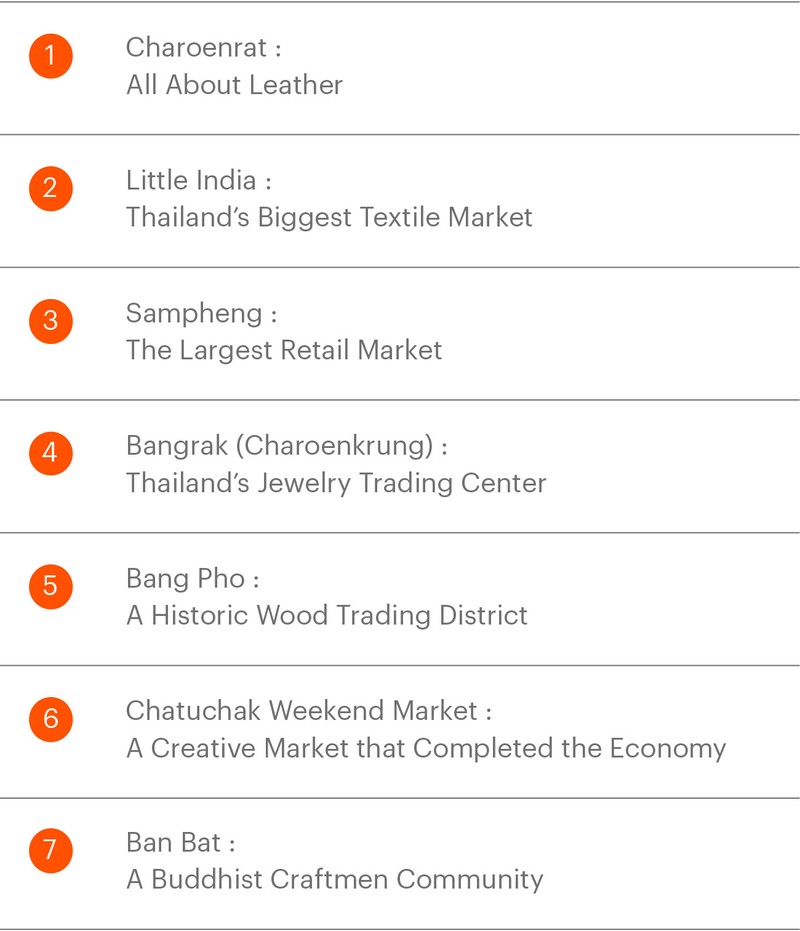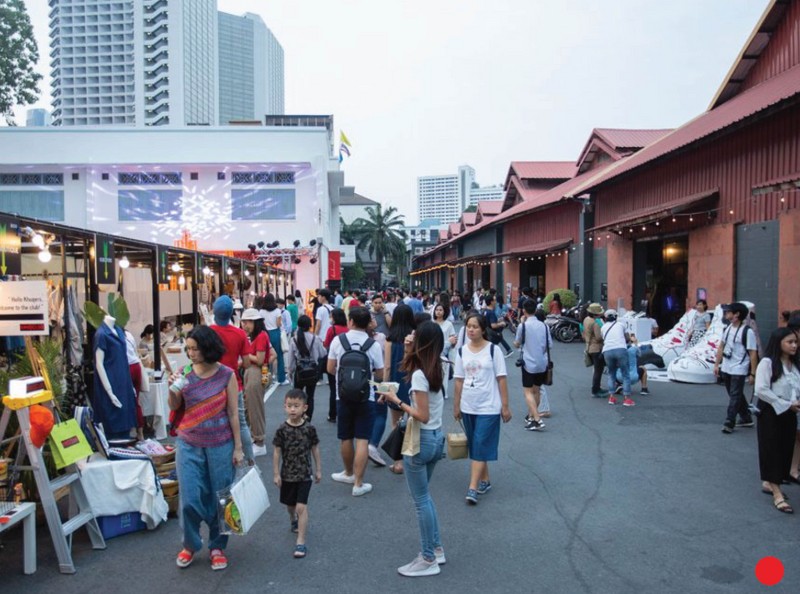 1


Charoenrat:
All About Leather

Charoenrat street is lined with leatherware shops, including vegetable-tanned leatherware, special leather, fashion leatherware, synthetic leather, as well as accessories for leather craft. In addition, some shops offer PVC sheets and fabric for bags, shoes and furniture. Experts also offer leather craft classes. This is the largest leatherware center in Bangkok that creators, entrepreneurs, and DIV lovers appreciate.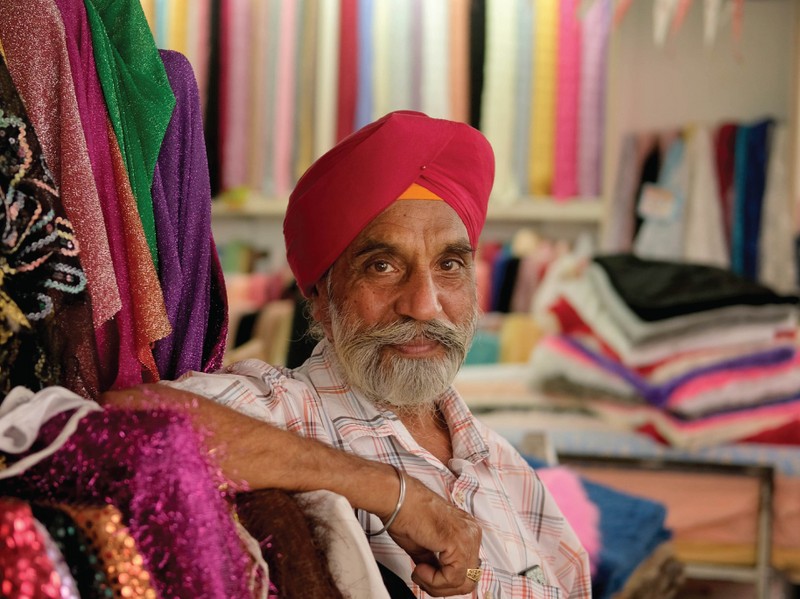 2


Little India:
Thailand's Biggest Textile Market

This longstanding textile and sewing accessories market is a fashion designer's heaven. Most vendors are of Sikh-Indian descent, whose ancestors settled here over a hundred years ago. Nowadays, it is the largest Indian com- munity in Thailand and home to an important Sikh temple.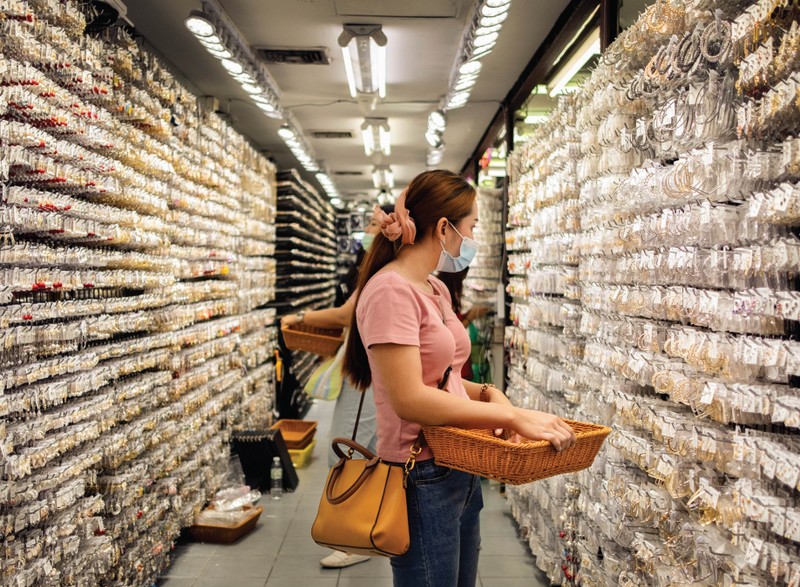 3


Sampheng:
The Largest Retail Market

Nestled between Little India and Chinatown, Sampheng is a historic Chinese trading area dating back to King Rama I period (1782-1809). Today it is Bangkok's largest retail market where a large variety of goods can be found, including gifts, accessories, sewing materials and craft materials.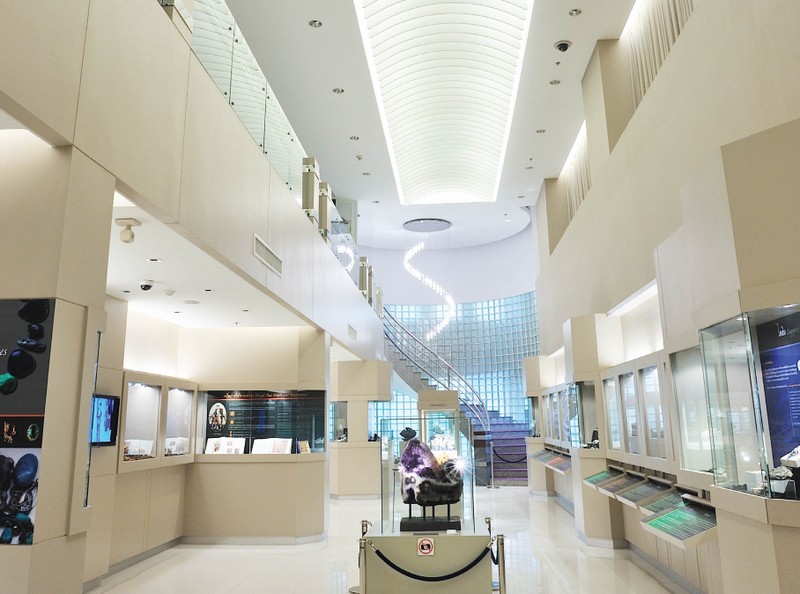 4


Bangrak (Charoenkrung):
Thailand's Jewelry Trading Center

This old community on Charoenkrung Road was the city's first modern business district. Today, jewelry is the prima- ry industry here, ranging from natural stones to jewelry design to machines and instruments. There are over 192 shops in total. The district is also home to the Gem and Jewelry Institute of Thailand (GIT), which consists of a jewelry museum, laboratories, material and quality inspection laboratories, and almost 10,000 items of industry-related information.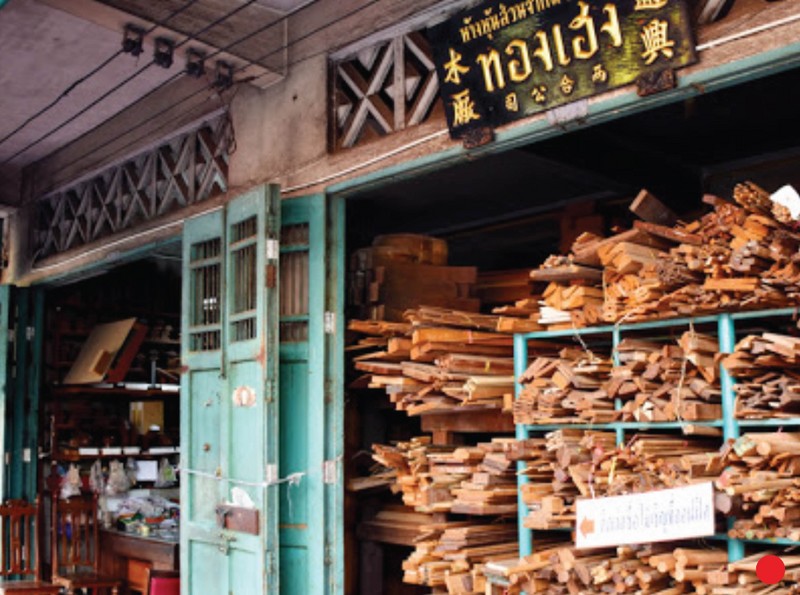 5


Bang Pho:
A Historic Wood Trading District

In the past, wood transported to Bangkok arrived at Bang Pho. The areawas then said to be the "path of wood" and later developed into Thailand's largest wood trading district. Today, Bang Pho is well-known among both Thai and international clients for wooden furniture production in a wide variety of styles, as well as wood- carved art and décor pieces.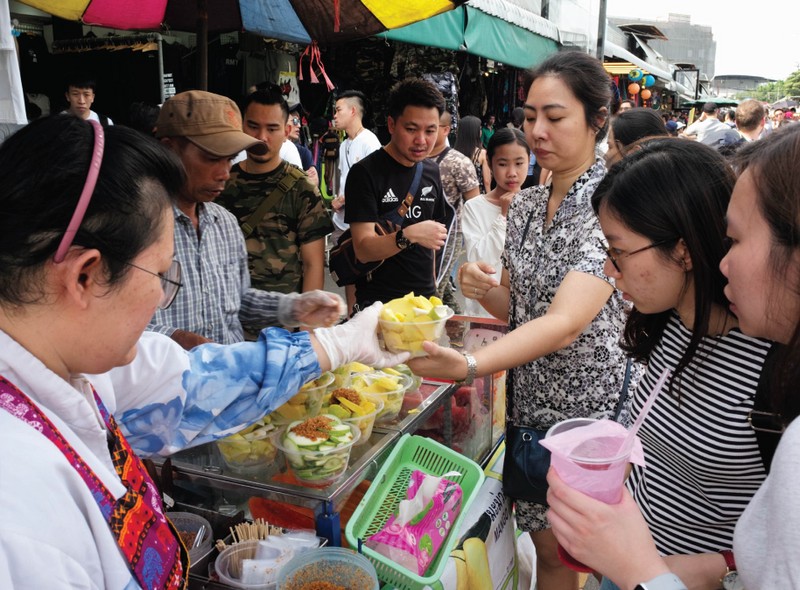 6


Chatuchak Weekend Market:
A Creative Market that Completed the Economy

Also known as JJ Market, the immensely popular Chatuchak Weekend Market is one of the world's largest. The market covers an area of 70 rai (27 acres) and consists of more than 15,000 shops serving over 200,000 visitors per day, 30% of whom are foreign, generating revenue Or approximately 100-120 million baht (CADS 4.3-5.2M) per week. The market is known as "a place you can find just about anything" at a reasonable and negotiable price, including clothing and accessories, antique wood carvings, traditional Thai ceramics, artificial flowers, plants and pets. Additionally, wholesale and retail clothing merchants sell their wares in a weekly Friday night market.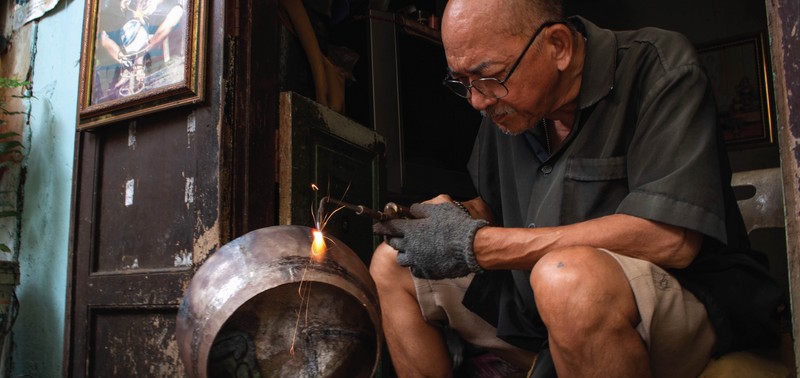 7


Ban Bat:
A Buddhist Craftmen Community

Ban Bat is an old community with its roots in the former Siam capital of Ayutthaya. Today, it is a historic craftsmen community near the Golden Mount, one of the most important Buddhist landmarks of Bangkok. It is the only place in the world where alms bowls are made by hand in a traditional method following 21 steps and eight metal pieces. The technique of joining and sealing the interlocking pieces requires precision and expertise. Recently, Ban Bat has been establishedas an ecotourism attraction whose value is recognized by new designers. They incorporate modern design into the traditional craftsmanship, creating fascinating pieces that enhance the traditional craftsmanship and celebrate the local identity.

---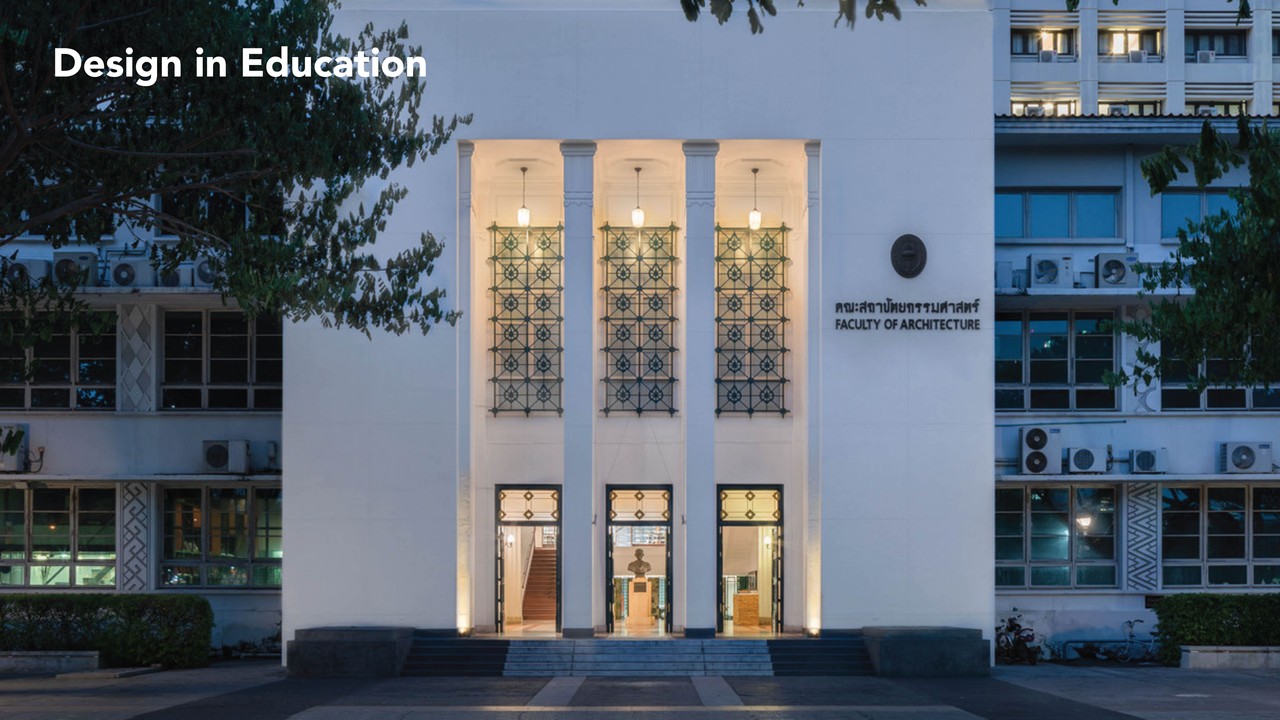 ---