---
Bangkok, the capital of Thailand, is consistently recognized as the best destination in the world. With its exceptional diversity, it draws more than 20 million visitors each year from throughout the world because it enables people of all nationalities to cohabit in harmony from the past to the present and understands how to employ that diversity to blend and ultimately form Bangkok's cultural identity.

All of that can be seen in the multiple expertise skills such as contemporary art and architecture, and food, along with the diversity of areas and lifestyles, which range from farm plantations, old neighborhoods, palaces, religious sites, contemporary spaces, nightlife lifestyle, to the experience of shopping at various levels. Both domestic and foreign people come to Bangkok to work and reside since it is one of Southeast Asia's economic, commerce, and investment hubs.

Bangkok is also regarded as the ASEAN region's design hub because of the determination with which it takes design as a crucial instrument in urban development. Additionally, it has been chosen as a Design City to join the UNESCO Creative Cities Network in 2019.
---
Bangkok, A Cosmopolitan City Built from Diversity
Bangkok is a multicultural city. Although not renowned for being the most organized, the city's charming combination of diversity, openness, and liveliness has won the hearts of residents and visitors alike.

From the foundation as a capital of the new Rattanakosin Kingdom in 1782, diversity has been an essential feature of Bangkok, bringing together a mixed population from relocated elements of the previous Ayutthaya Kingdom with Lao, Chinese, Persian, Indian and many other ethnicities already settled in the area. Some groups, such as Muslims and Portuguese, moved in during the previous short-lived Thonburi period. Other residents were refugees of conflicts in neighboring kingdoms, including Lao, Tai, Cambodian, Vietnamese, Mon, Dawei, Cham, and Malay people groups. Adding to the variegated population were wartime captives from adjacent territories brought in to help build the city.

Making the Most from Differences

Bangkok is not only open to people of all cultures and beliefs, but has turned diversity into a force for positive change. Modeled after the cosmopolitan trading city of Ayutthaya, Bangkok could not have prospered without using the unique strengths of the different groups within the population. Officials not only recognized immigrants as an important workforce but they also gave them opportunities to occupy significant official positions. People of Chinese descent were integral in developing enterprise, commerce, and maritime trade from the early days while Westerners helped transition Bangkok into the technologically modern era.

Spiritual diversity and religious freedom have also drawn many people to immigrate into the city and imparted a unique urban character. Bangkok has long offered a tolerant atmosphere that allows people of various faiths and traditions to coexist peacefully, as reflected in the manifold customs, cultures, and cuisines. The city has supported the vibrant practice of multiple religions by building divine places of worship, all serving as spiritual hubs for local communities. These exquisite structures compose a rich tapestry of local landmarks that are essential components of the city's urban fabric today.
---
Adapt, Survive, and Prosper

Bangkok people have maintained their independent character by their ability to adapt and accept new things. The Bowring Treaty with England in 1855 marks a crucial period of transition; the subsequent booming free trade and construction of public utilities ushered in a time of increased standard of living. Civil service and governance reforms modernized administration of the state, while at the same time, the rulers made great efforts to preserve the city's cultural identity in its distinctive architecture and features.

The government welcomed foreign technical experts to consult and participate in this reformation period. While many Westerners stayed and opened businesses, an even larger complement of Chinese, both established and newer immigrants, fueled a thriving business community with its own flavor and style that still influences today's city. More recent times, especially since the 1960s, have seen a significant influx of immigrant workers from neighboring countries and across the globe, while Bangkok has also grown as a regional center for trade and investment.

Delicious, simple, and economical, a multicultural foundation for world-class street food. Migrants have all added the unique spice of their cultures to Bangkok's mixture, especially in their cuisines. A great variety of delicious street food draws people to Bangkok. Whether it be Chinese street noodles, papaya salad from Northeastern Thailand, roti pancakes from the Muslim South, or sticks of satay rich with spices from Indonesia, one need only walk a few more meters to the next stall to discover a wide variety of tastes. Just about every soi (alley) offers a sizzling plate of Pad Thai, adapted from Chinese noodles, or one can find rare surprises, such as Tokyo Rolls—a Thai dessert invention of a pancake filled with sweet custard or savory fillings that ironically can't be found in Tokyo!

Bangkok As A World Destination
---
From an R&R Stop to the Mastercard's Top City
In the era of modern transportation, Bangkok emerged as a world destination after World War I, when it served as a gateway to French-occupied Indochina. Bangkok's Don Mueang International Airport opened as the first airport in Asia, making it one of the world's oldest aviation hubs. Realizing the importance of promoting and managing Thailand's international attractiveness, the Tourism Authority of Thailand (TAT) was formed in 1959. Thailand's close relationship with America post World War II accelerated the trend toward tourism as well as cultural exchange and investment. Bangkok became one of the important R&R (Rest and Recuperation) destinations during the Vietnam War for American soldiers. Many hotels and entertainment complexes built during that time have contributed to our cityscape. Tourism has continued as an important income-generating industry for Bangkok even after the war, especially during the economic boom of the 1980s.
---
The 1997 Financial Crisis dealt a serious blow to Thailand's economy, to which the TAT responded with the "Amazing Thailand" campaign to generate greater tourist income. Tourist arrivals have indeed increased steadily over the years, particularly bolstered by a booming Chinese interest in traveling, firmly maintaining Bangkok's ranking as a top destination. Mastercard's survey in 2019 was the fourth year in a row to crown Bangkok as the world's number one travel destination. The city attracted 22.78 million tourists in 2018, generating an income of CAD$26.0 billion (third highest behind Dubai and Mecca). Business Traveler China also ranked Bangkok as the number one leisure city for the year 2019.

The diversity of Bangkok is not limited to various ethnicities—one can experience multiple lifestyles and urban environments across the landscape. Visitors can immerse themselves in the nostalgia and charm of the old town and the grand palaces, meditate in otherworldly religious places, find the latest fashions in the modern downtown, dive into the vibrant nightlife scene or simply relax in green orchards and parks. People who love to shop can meet their expectations at all price levels, either in large department stores, weekend markets, or even floating markets.
One of the world's largest Chinatowns is located in Bangkok and it is as old as the city itself. When establishing the Rattanakosin Kingdom, His Majesty Rama I moved the capital's center to the East bank of the Chao Phraya River. The government arranged for the Chinese population living on the planned location of the Grand Palace to relocate around Yaowarat Road, forming the current center of commerce and unique culture known as Bangkok's Chinatown. It is still lined with brightly colored neon signs in Thai and Chinese, and is very popular with both locals and tourists looking to find tasty meals in the numerous restaurants or food stalls. Chinatown is also the center of the Chinese New Year celebration and Vegetarian Festival in Thailand.

Bangkok As A Transforming City
---
From An Urban Sprawl to a Compact City
A 2021 comprehensive master plan], along with public and private development, promise to significantly change the face of Bangkok.

The largest rail hub in Southeast Asia, the Bang Sue Grand Station, opening in 2021, will serve as a centerpiece of an expanding mass rapid transit system. A total of 555.74 additional kilometers of rail is expected to be fully operational by 2029, promising to consolidate inefficient and inconvenient sprawl into a compact city developed around transit nodes. While new integrated rail, road, and water transportation networks invigorate areas, the city is actively rejuvenating older areas, including its waterfront.

Private sector development projects are joining with these public investments to transform Bangkok into an environmentally-friendly city. Academic institutions are also stepping up their involvement in urban development as never before. Many have teamed up with local people in culturally-relevant and sustainable community development projects.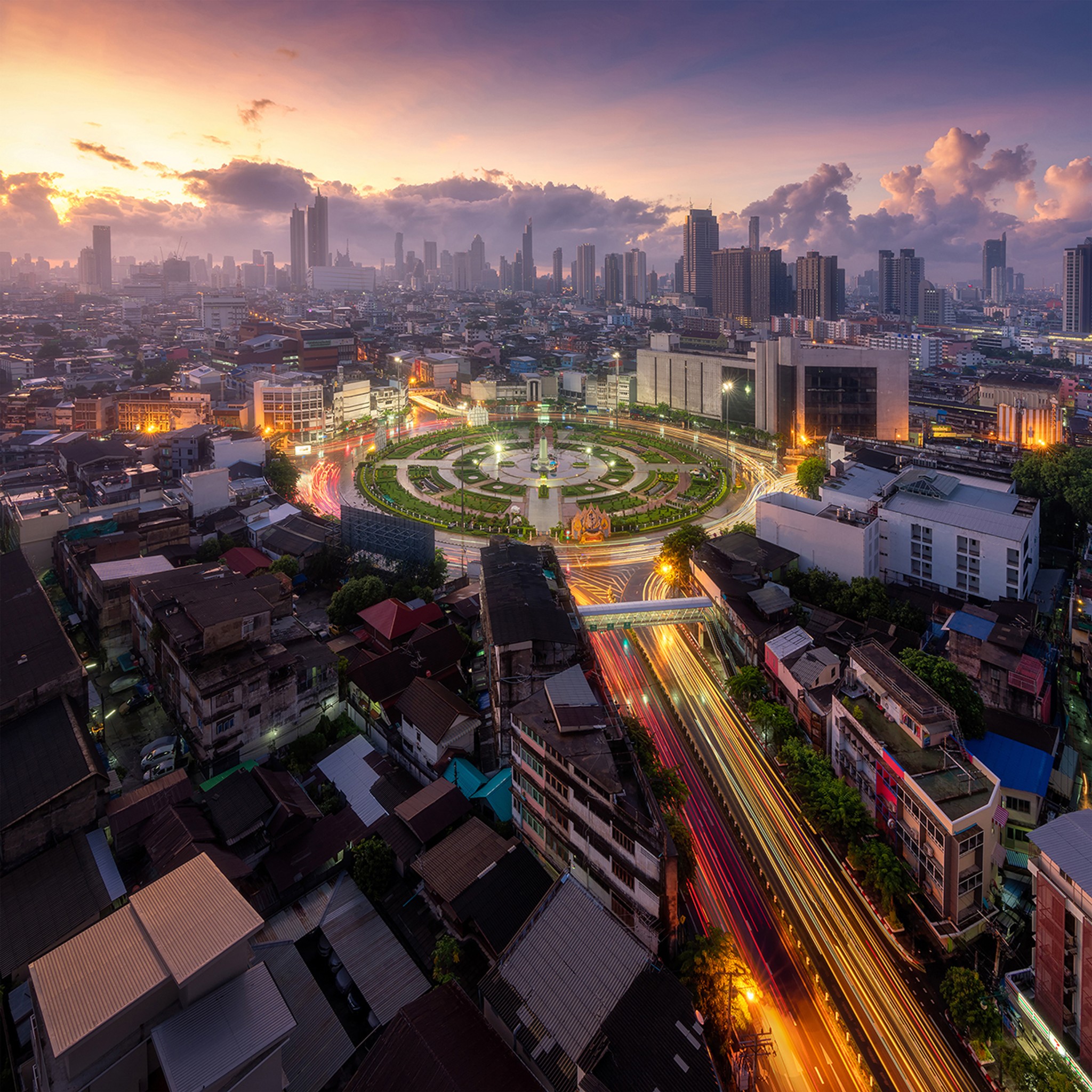 ---
Living in Harmony with Water
Bangkok's coastal location on the banks of the majestic Chao Phraya River Delta, interlaced with an intricate pattern of canals and natural waterways, has earned it the moniker of "Venice of the East". Traders from near and faraway lands sailed these waters for many centuries, connecting the world to Bangkok to inland areas as arteries connect the heart to the body. In the past people conducted their daily lives with houses built facing the river and canals, trading and traveling on rafts. Sadly, as the city developed its road infrastructure, the canals declined in importance as trade arteries. Some were paved over for roads, and houses and businesses faced the new streets rather than the canals. Nevertheless, there are still 1,682 canals in Bangkok totaling 2,604 kilometers in length.

While the traditional riverfront lifestyle has become rare, the Chao Phraya River still pulses with the life of boats shuttling daily commuters to work and tourists to sites of the city. The water still plays a central part in traditional culture, such as the lovely Floating Lantern (Loi Krathong) festival. City designers are particularly cognizant of the heritage of Bangkok's waterways, and are making a concerted effort to reintegrate them into the transportation network, as well as to restore and revitalize this distinguishing characteristic of the city.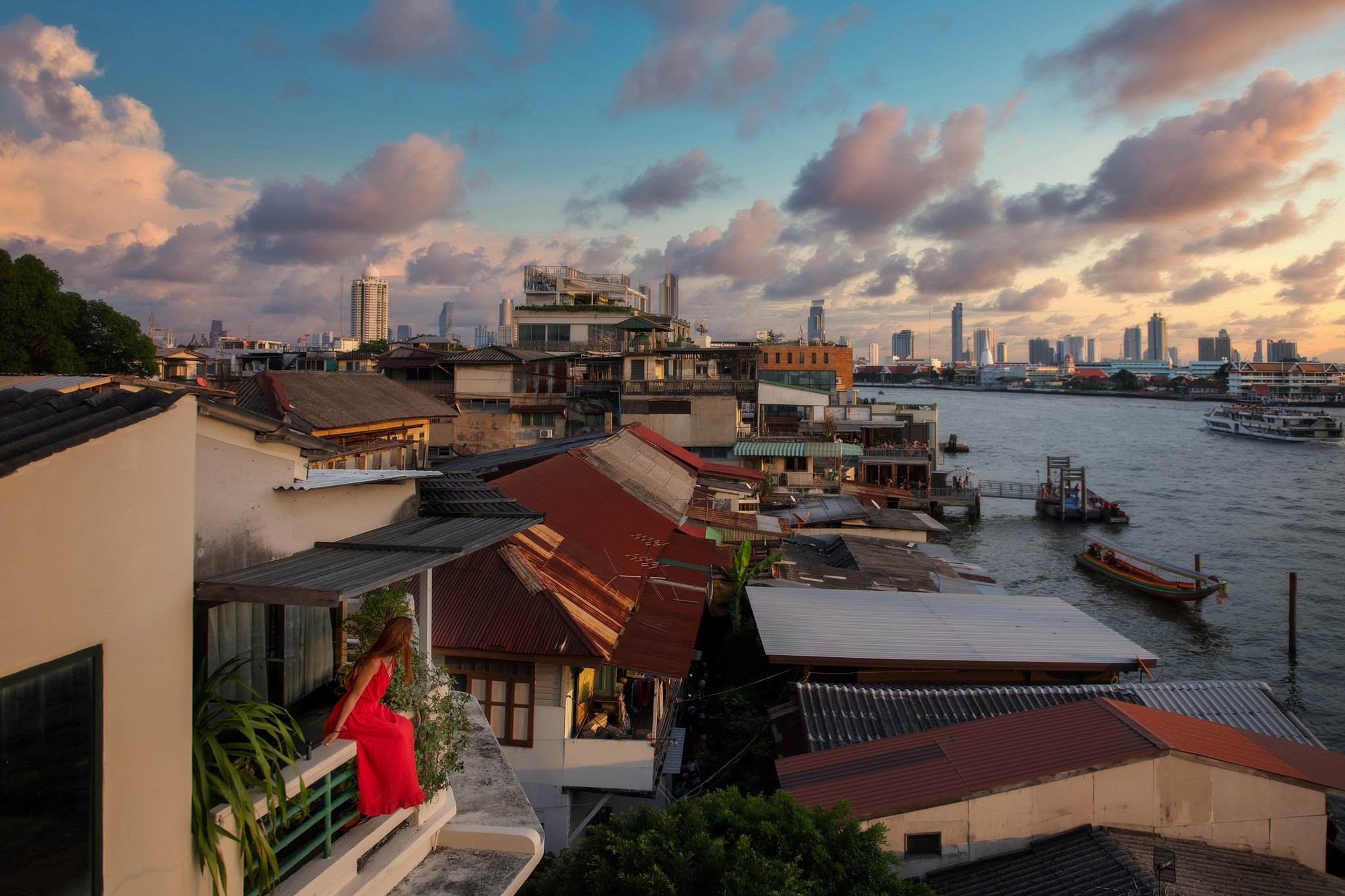 ---
A Megacity Coping with the 21ST Century Challenges
The Bangkok Metropolitan Region (BMR), with more than 15 million dwellers, is part of a global trend of growing megacities (cities of population over 10 million) caused mainly by rural-to-urban migration. Such growth poses complex economic, social, and environmental challenges while presenting many opportunities.

While Bangkok's riverine environment has formed her character and prosperity, the control of water poses one of her most significant challenges. Built largely on compressible soft clay, the weight of urban buildup and extraction of groundwater results in Bangkok sinking. This subsidence problem can cause damage to the city's infrastructure, including building foundations, roads, water and waste management systems, etc. The city also faces flooding problems exacerbated by sinking land, the threat of rising sea levels due to climate change, and an annual monsoon deluge. The city realizes it must be resilient and proactive to prevent further damage and loss of waterfront areas.

Compared to other Southeast Asian metropolises, Bangkok faces a more significant challenge from her aging population. The city must explore ways to face changes in productivity and increases in health care costs as the increasingly elderly population leaves the work force.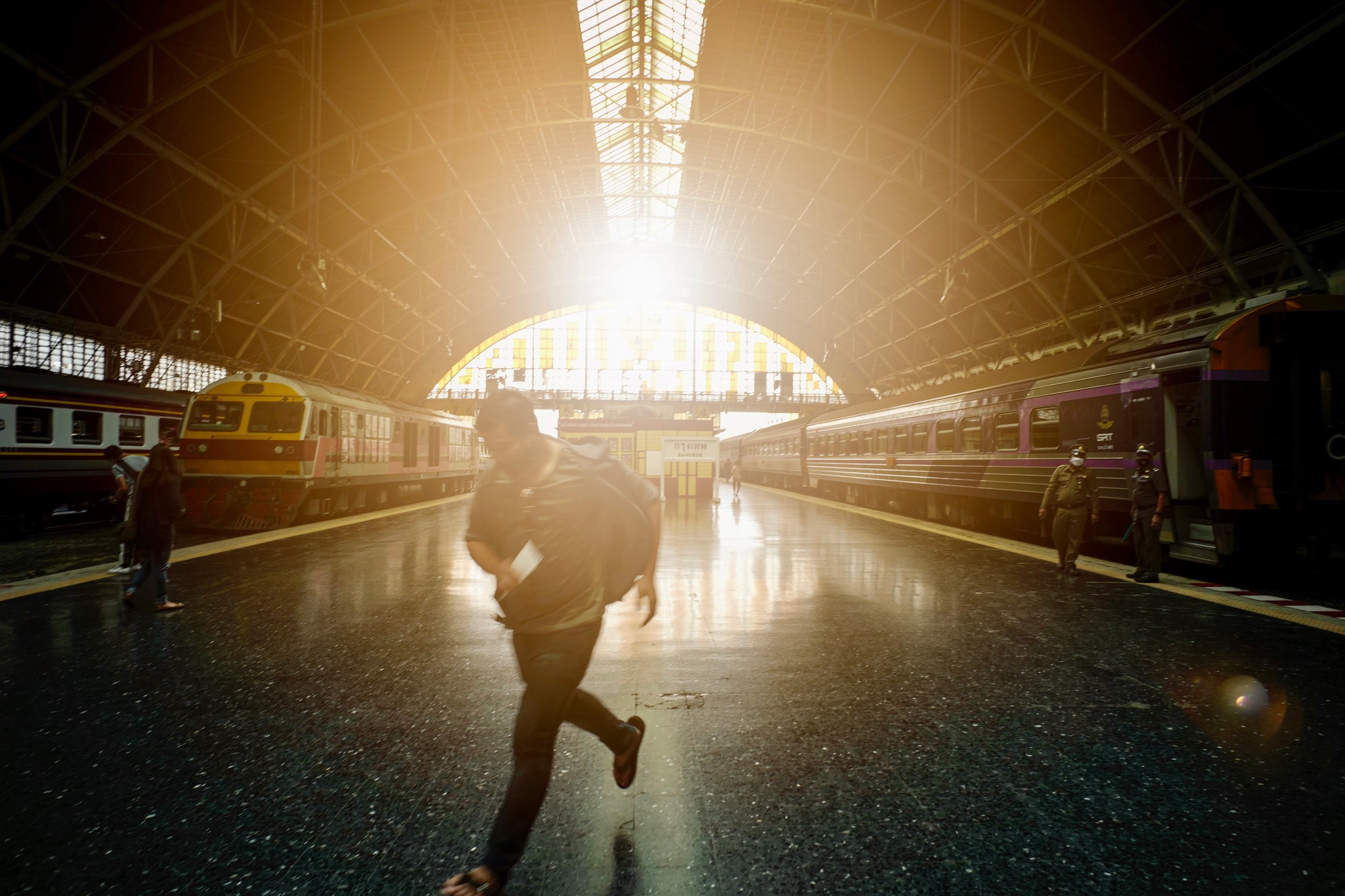 ---
Finally, Bangkok faces the challenge of dealing with rapid technology change. While bringing promises for a bright future, technology can also be disruptive to the work force and society. The city must assist its population to cope with new technology so that its promise of prosperity is fulfilled without negative effects.

To handle these and other megacity challenges, the BMA teamed with the prestigious Political Science Faculty of Chulalongkorn University to produce a "20-year Development Plan for Metropolitan Bangkok" in 2013. At the completion of the plan in 2032, when Bangkok celebrates its 250th anniversary, we hope to the fulfill the vision of a service economy-based "Vibrant City of Asia" which is safe, green, equitable, compact, democratic, and sustainable